A number of CedarBridge Academy students attended yesterday [Mar 20] morning's Magistrates Court session as part of their studies, and watched as Senior Magistrate Archie Warner and various lawyers handled a variety of cases.
The group listened to a defence lawyer argue that her client should not receive a prison sentence for possessing offensive weapons. They saw that the 22-year-old-man was given an immediate prison sentence but escaped actually going to jail because the Magistrate suspended the jail sentence.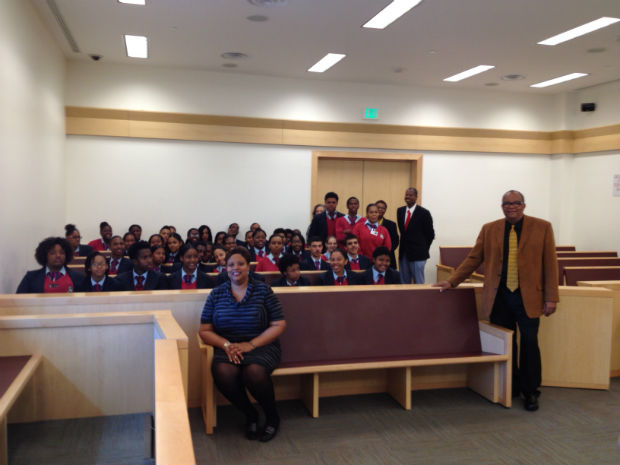 At the end of the Court session, Senior Magistrate Warner, defence lawyer Charles Richardson, Prosecutor Cindy Clarke, and legal assistant Eron Hill each explained their roles and the training and education that they had undergone.
Senior Magistrate Warner and another Magistrate will soon hold a symposium on legal matters at CedarBridge Academy so that students can further explore the law and its workings.
Read More About