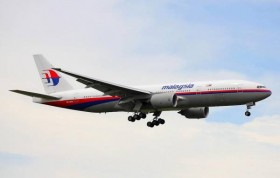 German insurance firm Allianz SE — which has a presence in Bermuda — has started paying insurance claims related to missing Malaysia Airlines flight MH370; the plane, which was carrying 239 passengers, went missing on March 8, 2014, shortly after taking off.
The Boeing 777-200 departed Kuala Lumpur International Airport and was expected to land in Beijing, a 2,300-mile [3,700 kilometer] trip, and has not been seen since.
Allianz confirmed that it was the lead insurer related to the flight earlier this month.
According to a report in the Times of India, "Allianz has started to make payment on claims linked to the disappearance of a Malaysian airliner earlier this month, the German insurer said on Tuesday [Mar 18]."
"Allianz Global Corporate & Specialty and other co-reinsurers of the Malaysia Airlines aviation hull and liability policy have made initial payments," the insurer said in a statement.
"This is in agreement with the insurance broker, Willis, and is in line with normal market practice and our contractual obligations where an aircraft is reported as missing."
Malaysian Air Flight 370′s disappearance is now the longest in modern commercial aviation, and some 20 plus nations are involved in the international search effort.
Two objects spotted by satellite in the southern Indian Ocean over the weekend may be debris from the missing Malaysia Airlines Flight 370, Australian authorities said Thursday.
This morning Malaysia's Minister of Defence said, "Malaysia continues to work on the diplomatic, technical and logistical challenges involved in the search for MH370.
"We are still awaiting information from the Australian search and rescue operation as to whether the objects shown in the satellite images released by Australia yesterday are indeed related to MH370."
Chart of the possible debris from the Australian Maritime Safety Authority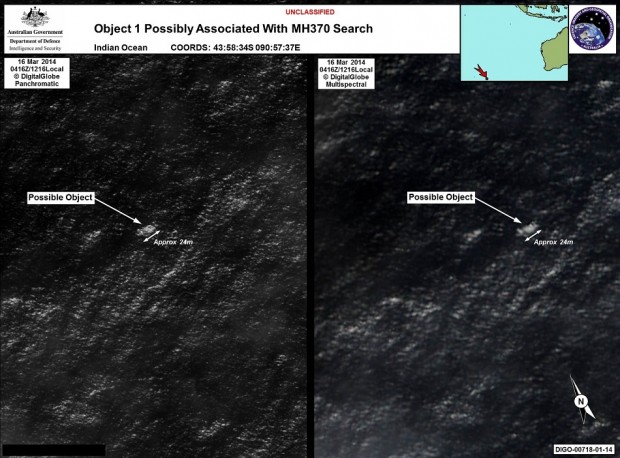 Read More About