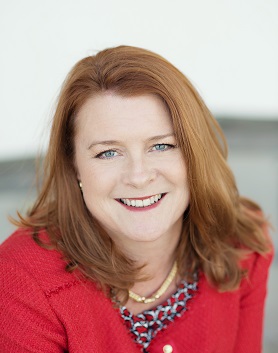 Following the Bermuda Chamber of Commerce's AGM on April 9th there were a number of changes at the executive board level. Ronnie Viera stepped down as Chamber President after 2 years of service, and has been replaced by Kristi Grayston.
Mr. Viera, on discussing his departure said, "I have really enjoyed my time as President, and hope that that my efforts and contribution over the last 2 years have made the Chamber a stronger and more visible organization.
"I would like to thank the entire board for their support and in particular those departing board members, Peter Everson, Michelle Khaldun, Mark Diel, Pandora Glasford, Nicole Warren and Mr. Michael Veale."
Mrs. Kristi Grayston, the former Bermuda Chamber Vice President, replaced Mr. Viera. Mrs. Grayston previously served 5 years as Head of the Chamber's Retail Division.
Mrs. Grayston owns and manages the award winning local retail store Pulp & Circumstance. In 2003, she was recognized by the Leading Women Entrepreneurs of the World and was the winner of that year's "Take the Next Step" business development grant.
Mrs. Grayston is also past board member of the Bermuda Economic Development Corporation. A former Treasurer of a local exempt company, she is passionate about the importance of promoting art in Bermuda and is a past Trustee of the Bermuda National Gallery.
When approached about her goals for the Chamber in 2014 Mrs. Grayston said, "I intend to continue the good works of the Chamber in supporting the interests of all local businesses. 2014 will see a move towards more thought provoking discussions on topical issues as we continue to lobby Government on behalf of our membership."
New on the Chamber Board this year are John Wight of BF&M, Jonathan Howes of Bermuda Press Holdings, Warren Jones of Stevedoring Services, Nathan Kowalski of Anchor Investments, Peter Pearman of CD&P and Steve Woodward of KPMG.
Read More About