The Cabinet Office announced this evening [June 12] that Senator Jeff Baron and Don Grearson have been appointed to the posts of Special Advisors to the Premier.
A statement said, "Mr. Grearson will focus on communication and Sen. Baron's responsibility will encompass special project matters, daily support for the Premier and administrative details as required.
"It should be noted that Sen. Baron will continue serving as a Senator and Junior Minister for National Security.
Mr. Grearson on the left, Sen. Baron on the right: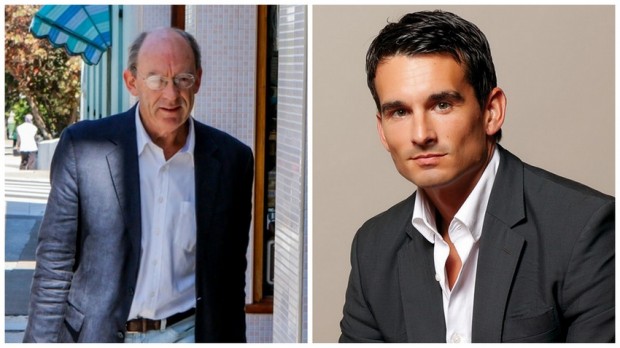 "Under the Act, the Premier and the Opposition Leader are permitted to employ personal staff, to be funded from the Consolidated Fund.
"Regarding the communications and media matters under the Premier's Portfolio, the public is advised that the Premier will continue to use the already existing Public Affairs services of the Department of Communication and Information.
"In that regard, the Premier's Press Officer, Ms. Nea Talbot, a Civil Servant, will be responsible for the Office of the Premier, the Cabinet Office and the Ministry of National Security.
"And finally, the Premier has advised that the post of the Premier's Executive Assistant has been filled by Ms. Carol Hayward also a Civil Servant within Government. All will serve under the direction of the Cabinet Secretary, Dr. Derrick Binns.
"It should be stressed that personal staff appointments are not unique, as this has been the case with previous administrations. Additionally, this is the least number of personal staff appointments compared to previous Premiers.
Premier Dunkley said today, "I am very pleased to welcome these individuals to the team. Each of them bring a strong level of commitment and professionalism to the table.
"Additionally I was very keen to continue utilizing the talent and skill within the Civil Service as I have come to value their level of expertise during my time in Government. There is a tremendous amount of work to be done and we have a great team within the Cabinet Office and the Ministry of National Security to get it done."
The appointment of Mr. Grearson, who was also hired by former Premier Craig Cannonier, is with immediate effect, while Sen. Baron is due to start next week.
Read More About