[Updated with video] An airline diverted to Bermuda this afternoon [Aug 20] as there was an issue with a passenger, with unofficial reports indicating that the passenger caused some form of disruption, with the police saying the passenger "appeared to be having mental health challenges."
JetBlue Flight #661 left JFK Airport in New York and was headed to Barbados, and according to online flight data the Airbus A321 started to divert to Bermuda at just past 12.20pm.
The plane on the ground in Bermuda, with emergency services present: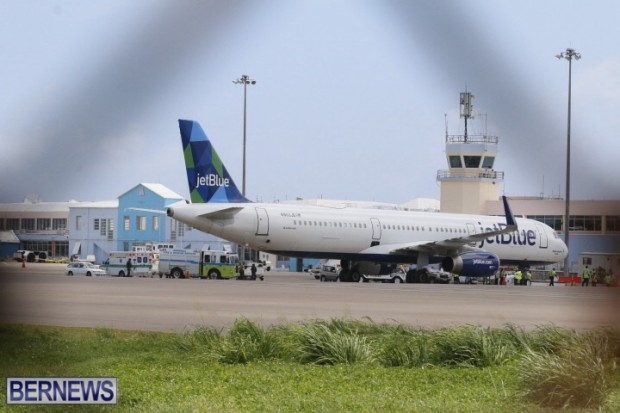 The flight arrived in Bermuda at just past 1.00pm, and local emergency service personnel from the Bermuda Fire & Rescue Service, Police and ambulance were all on standby.
While details surrounding what occurred on the flight are unclear, unofficial reports indicate the person appeared to have some mental health issues, and may have ended up removing his clothes.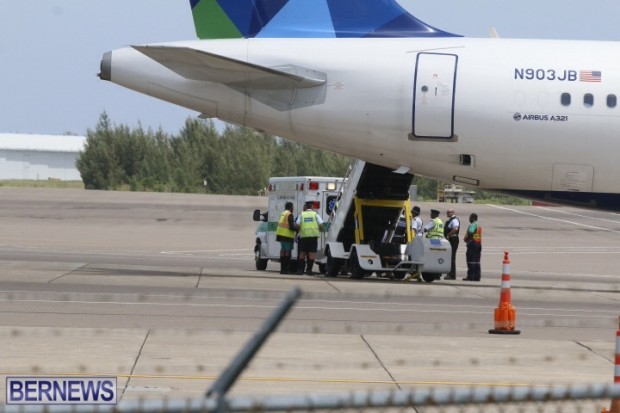 Once the flight landed, an ambulance was brought right up to the stairs, and although our view was obscured it appears that someone was brought off the plane and placed in the waiting ambulance, as pictured above.
This is the second flight to be diverted to Bermuda in the last 24 hours, following after a Thomas Cook flight en route from Cuba to the UK diverted to Bermuda last night as a 14 year old passenger fell ill.
Details remain sketchy, however we will update with official information as able.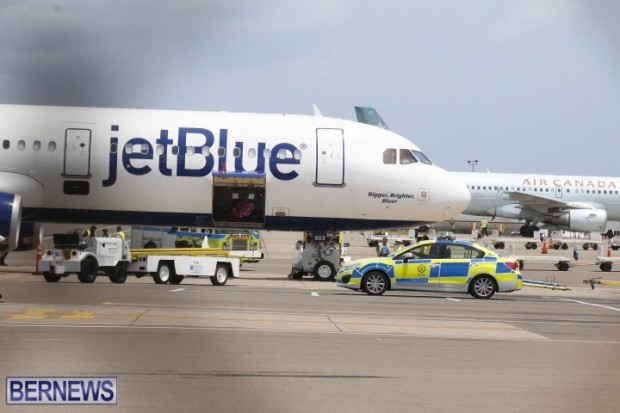 Update 1.40pm: Police Media Manager Dwayne Caines said, "Police can confirm that they attended a report of a plane being diverted to Bermuda for a passenger that appeared to be having mental health challenges.
"All of the appropriate protocols were put in place, and the 35 year old Barbadian male was taken to the hospital for observation."
Read More About