[Updated] A Virgin Atlantic airplane — which according to online flight data was traveling from London to Jamaica — diverted to Bermuda this afternoon [May 16], and after the plane landed, a man was seen being escorted out of the airport in police custody.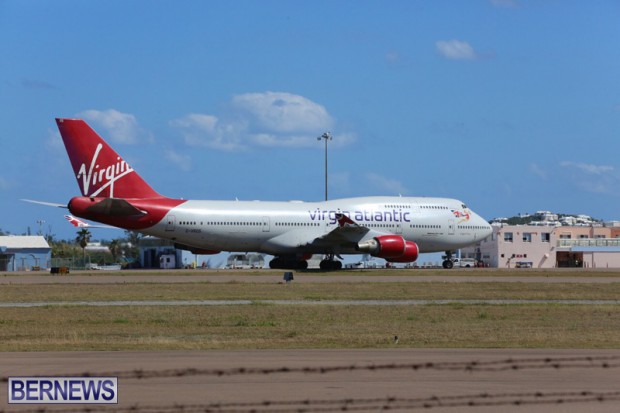 Multiple police officers and vehicles were seen at the airport, and after the plane landed police officers were seen escorting a man, who was handcuffed, out of the airport into a car.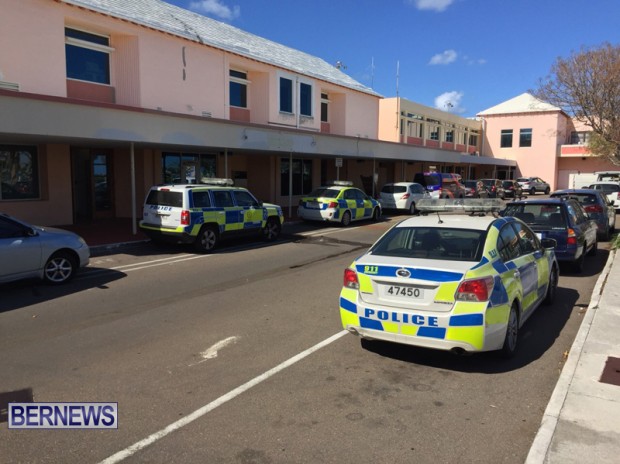 As the man, who by his accent appeared to be a British national, was being escorted into the police car he was loudly alleging that he was "being treated like a goat or a cow."
We have asked officials for further information, and will update as able.
Update May 17th: A Virgin Atlantic spokesperson told Bernews, "The VS65, from London Gatwick to Montego Bay on 16th May, diverted to Bermuda in order to remove a disruptive customer.
"The safety and security of customers and crew is always our priority and we will not tolerate abusive or threatening behaviour on board our aircraft.
"We always want our customers to have the best experience when they fly with us, and while very rare, it is disappointing when a disruptive individual impacts that experience for other customers."

Read More About