Yet another flight has diverted to Bermuda due to an allegedly unruly passenger, with a 31-year-old male passenger being arrested after Thomson flight 174 diverted to the island this afternoon [May 4].
The flight left Manchester, England heading to Cancun International Airport in Mexico when the airline crew made the decision to divert, with the police assisting in removing the passenger, who is now in police custody.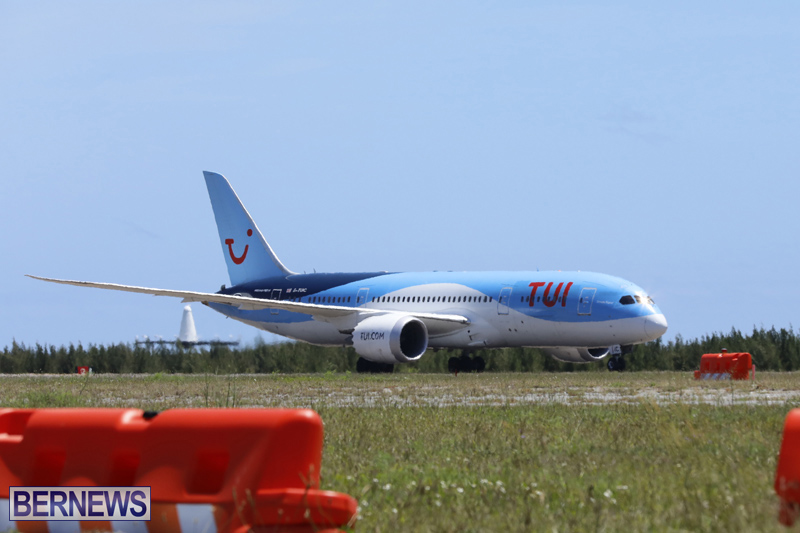 A police spokesperson said, "It appears that a Thomson [TUI] Airlines flight en route between Manchester, UK and Cancun, Mexico diverted to the L.F. Wade International Airport around 1pm today [May 4th], due to an allegedly unruly passenger.
"Apparently police officers assisted in removing the 31-year-old male passenger involved from the flight, without incident.
"He was then arrested and conveyed to Hamilton Police Station, where he remains in police custody. The man is expected to appear at the next available Magistrates' Court session regarding this matter."
According to online flight trackers, the plane has now departed for Mexico.
Read More About