[Updated] A diverted JetBlue flight landed at Bermuda's L.F. Wade International Airport tonight [Aug 24] due to a passenger becoming disruptive and unruly.
Bermuda Fire and Rescue Service, police and an ambulance all attended the scene where we unofficially understand the passenger was removed from the plane and may have been transported to King Edward Memorial Hospital by ambulance.
JetBlue flight 740 had departed from Antigua and was on its way to New York when it diverted, landing at approximately 7.40pm. Further details are limited at this time, however we will update as able.
Update Aug 25, 3.05pm: A JetBlue spokesperson confirmed the flight diverted due to an unruly passenger, telling Bernews, "On Aug. 24, flight 740 from Antigua to New York JFK diverted to Bermuda due to an unruly customer. Local law enforcement met the aircraft to remove the customer, and the flight then continued on to New York."
Unofficial information continues to suggest the person may have been taken by ambulance to hospital, with suggestions made the person would be receiving a mental health assessment.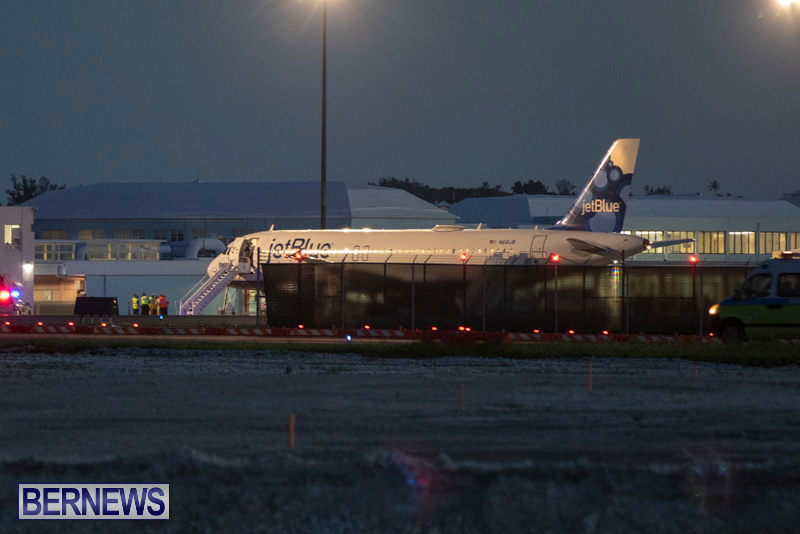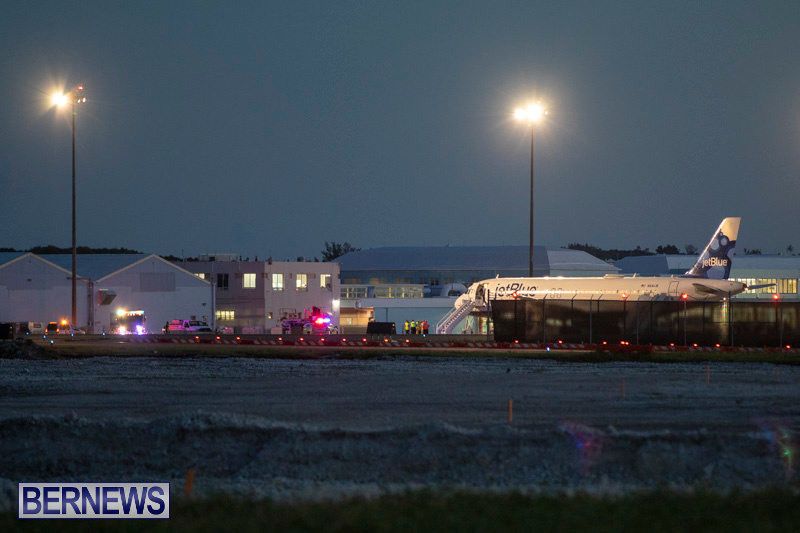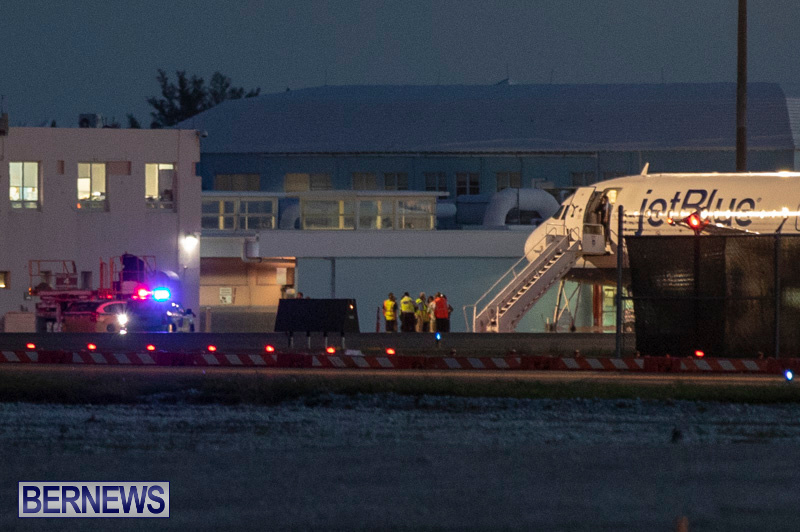 Read More About