The 6th annual Budo Cup Kumite Championships were held on Sunday [Dec 14] at the Somersfield Academy Gymnasium. Reuben Bean, President/Chief Instructor of Jiketsu Martial Productions hailed the tournament a huge success.
"I am extremely pleased with the overall management and success of the 6th Budo Cup Kumite Championships," said Bean. "Consistent with our philosophy, we aim to set the standard by providing quality events that afford the opportunity for our young athletes to develop and hone their skill-sets at a very high World Karate Federation standard. To this end, I am pleased that we completed this phase of our development and accomplished our goals on Sunday."
A crowd of over 120 cheered on the 30 participants ranging in age from three to eleven in seven divisions.
.
The Children Male 3-4 Years Division saw Nikko Lekki snatch gold with Chancellor DeShield securing silver. Amari Bean proudly captured bronze with Jackson Simon rounding out the category.
The Children Male 5-6 Division saw Gonosuke Harigai battle for gold with 2013 Defending Champion Nico Bean taking silver and Dylan Pickering claiming bronze. Masaki Kitade displayed excellent poise to round out the category.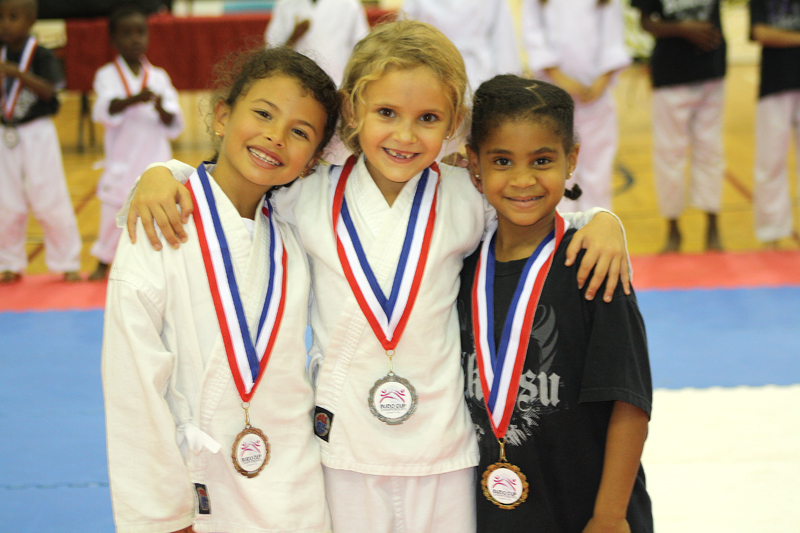 In the Children Female 5-7 Division, Shauntia Berkley battled hard in a great match eventually conquering all and defeating 2013 Champion Maya DaSilveira in the final round to take the gold with Vidiya Cannonier-Watson confidently securing bronze. First time competitor Stella Marsh displayed tremendous courage and poise to round out the category.
The Children Male 7-8 Division was highly contested with new division competitor Khari Sharrieff taking gold with 2013 silver medalist Tyler Furtado settling for silver, while new division competitor Christian Warren captured bronze. Josiah Eve rounded out the category.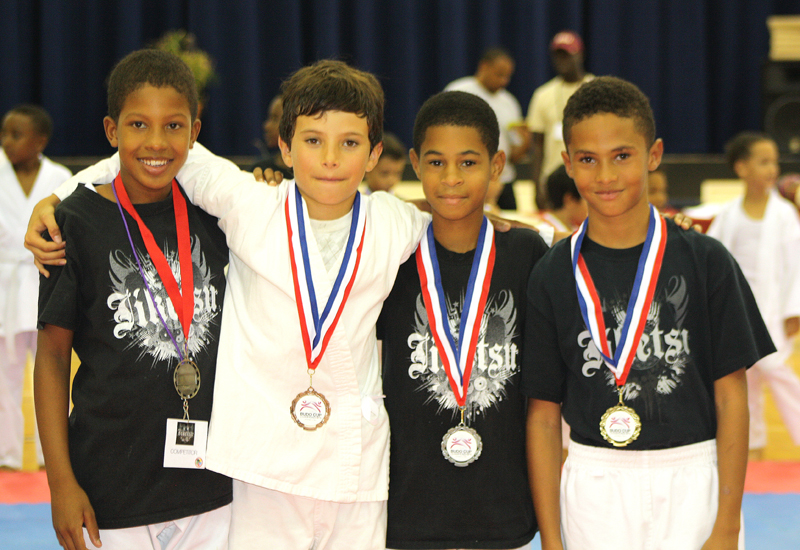 In the Children Female 7-8 Division Defending Champion Christiana Warren claimed gold over confident newcomer Scarlett Wakefield.
The Children Male 9-10 Division was hotly contested with Ajani Richardson emerging victorious and claiming gold by narrowly beating 2013 bronze medalist J'kai Berkley in the exciting final match. In the battle for third place, 2013 silver medalist Ravi Cannonier-Watson moved past defending champion Trey Vance to earn the bronze medal.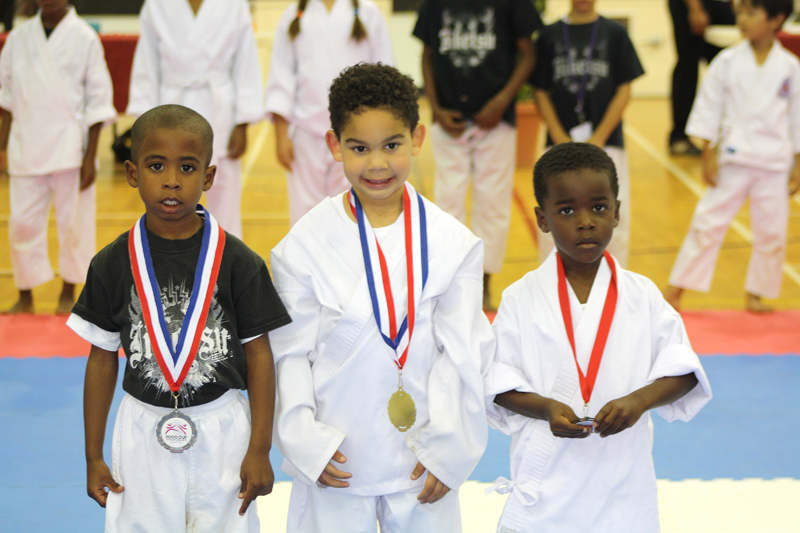 The Children Male 11-13 Division was testing with defending champion William Attridge moving by Shane Steinhoff to win the gold this year and reclaim the 2014 Division Championship Title. New to the division, Ajani Lee displayed fire and determination to lift the bronze while Mason Swan persevered and rounded out the group.
"Competing in a tournament such as this gives the participants so much more than a medal at the end of the day," said Bean.
"By competing, they have the opportunity to execute teamwork, strategy, sportsmanship, humility and patience while gaining significant self-confidence by facing their fears and inside and out of the tournament tatami [mat].
"We are excited to see the commitment and dedication of these young Karate-ka [a practitioner of Karate] and we anticipate the continued structured enhancement of our young athletes."
Read More About