[Updated] A 2000lb 14ft 6in great white shark named "Lydia" is making her way past the south of Bermuda today [March 1], according to ocean research group OCEARCH.
Lydia is no stranger to Bermuda's waters, having passed by our general vicinity a few times before, however this time happens to coincide with her 2 year tagging anniversary.
On March 03, 2013, Lydia was tagged near Jacksonville, Florida, and since that time she has been tracked some 34,238 miles, and the adventures of the 2000lb shark have been notable, with her arrival in the UK last year making Lydia the first great white ever recorded to cross the Atlantic Ocean.
According to their tracking, Lydia was south of the island as of this morning: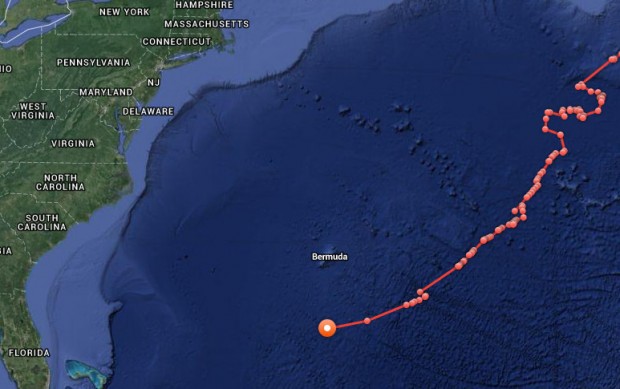 "Researchers had suspected great whites could make such a journey, but none had previously been documented doing so," the National Geographic reported following Lydia's transatlantic journey.
"The shark now also holds the distinction of traveling the farthest of any known great white," the report added. "This champion swimmer blew past the previous record holder, a female that swam from South Africa to western Australia and back—crossing the Indian Ocean both ways, for a total of 12,427 miles in 2004."
Photo of Lydia via OCEARCH/Robert Snow: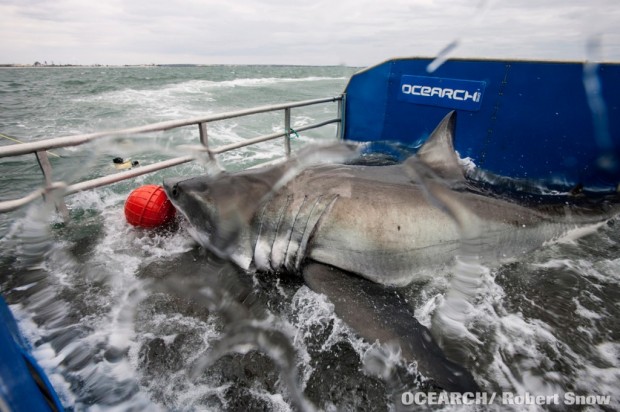 Dr. Simon Thorrold from the Woods Hole Oceanographic Institution said, "Turns out Lydia is a diver, reaching a maximum depth of 3,543 ft. while she was out around the New England sea mounts, and regularly diving to at least 2,624 ft. as she traveled up past Bermuda through the Sargasso Sea."
Update March 2nd, 5.30am: It appears Lydia may not be planning to actually visit us, as according to the tracker in the last 24 hours she headed away from the island in a southerly direction. Her most recent position, as per OCEARCH tracking, is below.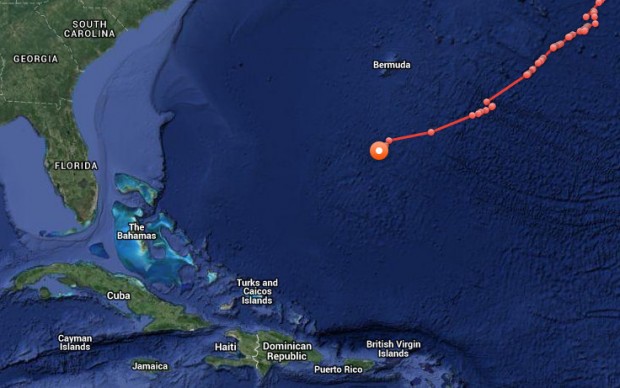 Read More About
Category: All, Environment, News