[Opinion column written by Chris Famous]
Pre-election
The OBA went to great lengths to speak on the unemployment rate of Bermudian young adults.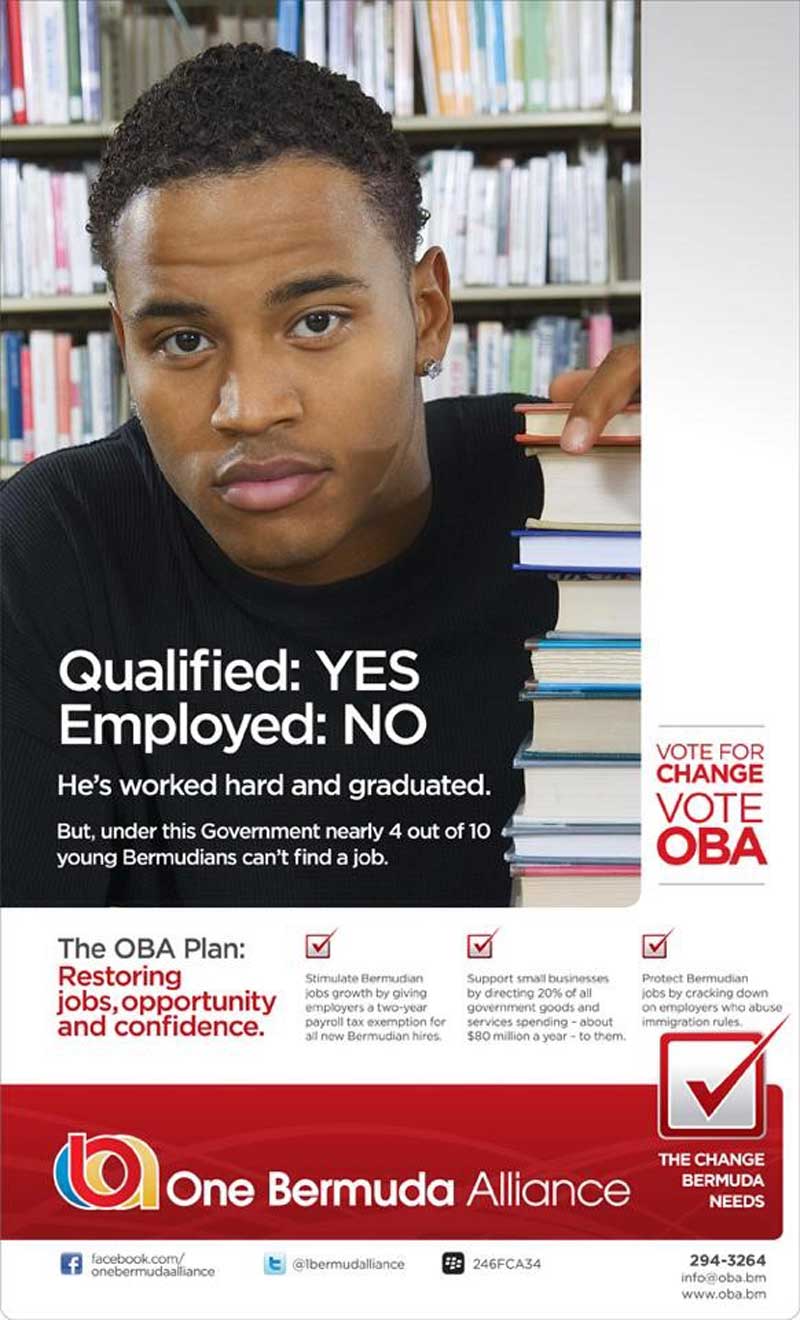 Post-election
On February 13, 2013, Minister Michael Fahy introduced a draft policy to allow the children of nonBermudian guest workers the ability to seek summer employment in Bermuda.
"Dependent Children of Non-Bermudians – new addition that allows children under 19 years of age to work during the summer without the requirement for a work permit."
Their justification for implementing this policy was this "these young people, like our young people, were too young to spend summers overseas on their own, and regarded themselves as too old for summer day camp. But they were old enough to find a summer job in Bermuda. "
This, along with issues of OBA officials labelling Bermudians as Xenophobic, caused a massive turnout at Cabinet.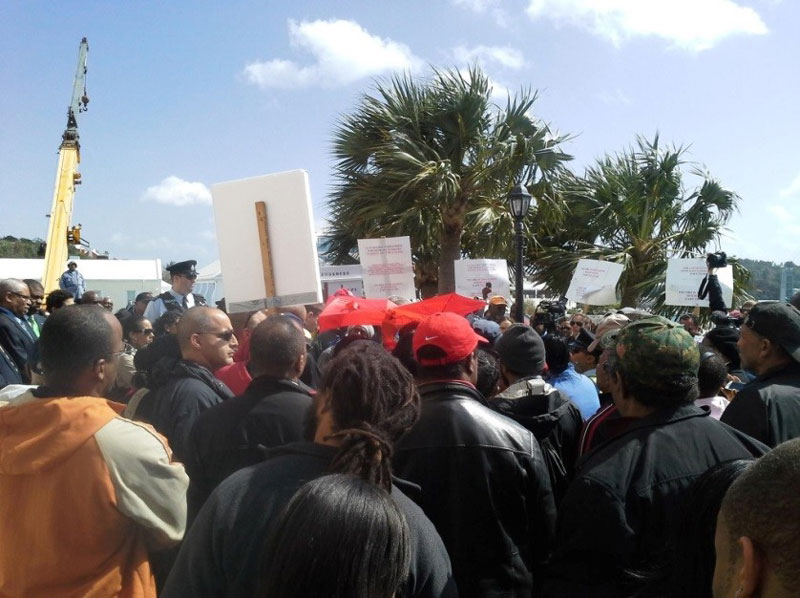 On February 19, 2013, Minister Fahy backed down from attempting to force this policy through and issued this statement:
"The Ministry accepts the views that the perceived impact that this change in policy might have is the reduction of available job opportunities for Bermuda's youth at a time when summer employment is scarce.

"As a result, the Ministry is content that the other significant proposed policy amendments may be sufficient to address stakeholder concerns with respect to the more pertinent business development and job retention issues facing our economy.

"The Ministry is also content that the quality of life issue as it relates to the dependents of work permit holders can be set aside and revisited at a later date once the economy has improved."
Most Bermudians naïvely believed that this issue was a dead issue.
Wake up Call
On Monday, March 2, 2015, it was revealed by radio host Sherri Simmons that the following policy was now in effect.
Bermuda Work Permit Policy, Effective March 1, 2015:
Page 27, section 5.0 – Sponsored Dependants
A sponsored dependant is a partner or child of a work permit holder.
For the purpose of this section, children under 18 years of age are classified as dependants of their parents. In cases where the children are attending a college or university, the children continue to be classified as dependants up to the age of 25 years.
Pages 27-28, section 5.2 – Sponsored Dependants Residing in Bermuda
Upon application, sponsored dependants of the work permit holder may be given permission to reside with the work permit holder and seek employment…
Essentially, Minister Fahy had revised and reworded his earlier plans to allow the children of guest workers to seek employment in Bermuda. Additionally, the age limit was amended from 19 to 25.
The Great Defenders
On Monday March 2nd, Junior Home Affairs Minister Sylvan Richards JP MP defended the policy in the House of Assembly. He was not alone.
Minister Patricia Gordon-Pamplin defended the policy as well. Not one of them stood up to defend Bermudian children. Not one.
On Tuesday March 3rd after massive social media pressure, Minister Fahy produced this statement, "For the avoidance of doubt, sponsored dependent children are only given permission to reside, not seek employment."
A 180 degree turn from his earlier policy. So let us look at the timeline:-
February 13th , 2013 policy to give children of guest workers the ability to seek summer employment put out
February 19th , 2013 policy pulled back
March 1st , 2015 policy put out to give dependent children of guest workers the ability to seek employment
March 2nd 2015 policy defended in Parliament by several OBA MPs
March 3rd 2015 reversal of policy
There is clearly a pattern established showing the continued intent of the OBA to give children of guest workers the ability to seek employment in Bermuda.
With youth unemployment standing at thirty percent, our qualified young Bermudians already have to face a changing world with shrinking job prospects in:-
Civil Service.
Construction
Hospitality
International Business
Seemingly, every two years they have to face the OBA Government of Bermuda putting the children of guest workers ahead of them in their own country.
How does any such policy help Bermudian children exactly?
Quite simply, it does not.
- Chris Famous can be contacted via email at Carib_pro@yahoo.com or Twitter at @ryderz777
Read More About