Four Bermudians, all of whom have been invested as members of the Royal Victorian Order, attended the quadrennial church service at Saint George's Chapel Windsor Castle earlier this week, and then went on to a champagne reception, hosted by the Queen and other members of the Royal Family in the State Apartments inside Windsor Castle.
Ms Valerie Pethen, Tanya Davis, and Alvin Daniels and Larry Burchall were the four Bermudians in attendance.
In the picture below, Ms Pethen, Ms Davis, and ex-Captain Daniels are shown with ex-Governor Sir Richard Gozney who is also a member of the Order. Ms Pethen, Davis and Capt Daniels are Members of the Victorian Order [MVO], and ex-Captain Burchall holds the Royal Victorian Medal [RVM].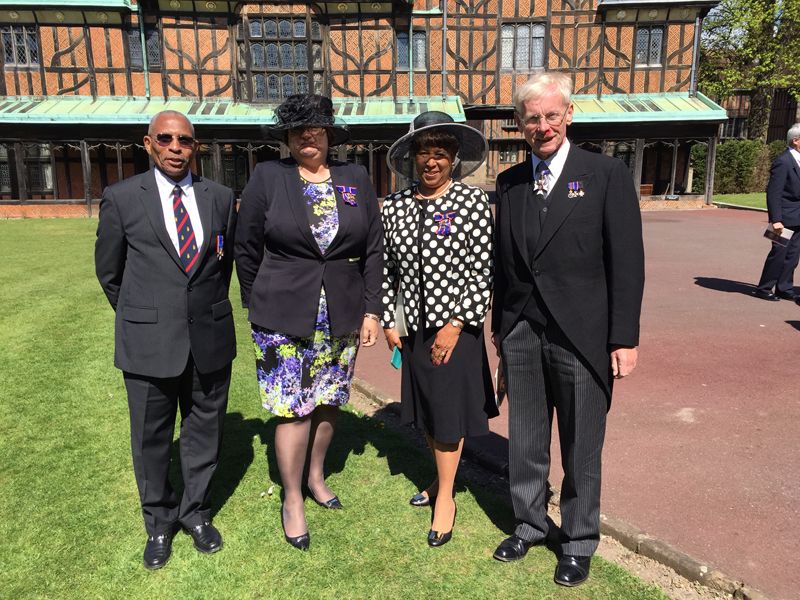 The Royal Family was represented by Her Majesty the Queen, Prince Philip, Princess Anne, Prince Andrew, and Prince Edward. At the reception following the service, all four 'royals' circulated easily and freely amongst their specially invited guests who had come from all over the globe, from countries wherever the Queen had visited.
The Royal Victorian Order is a special order and is distinct from all the other 'orders' in that the decision to extend membership is the sole prerogative of the reigning monarch. The award to the Bermudians was made by the Queen who gave it as a reward for personal service that has been rendered to her; .this applies to all recipients.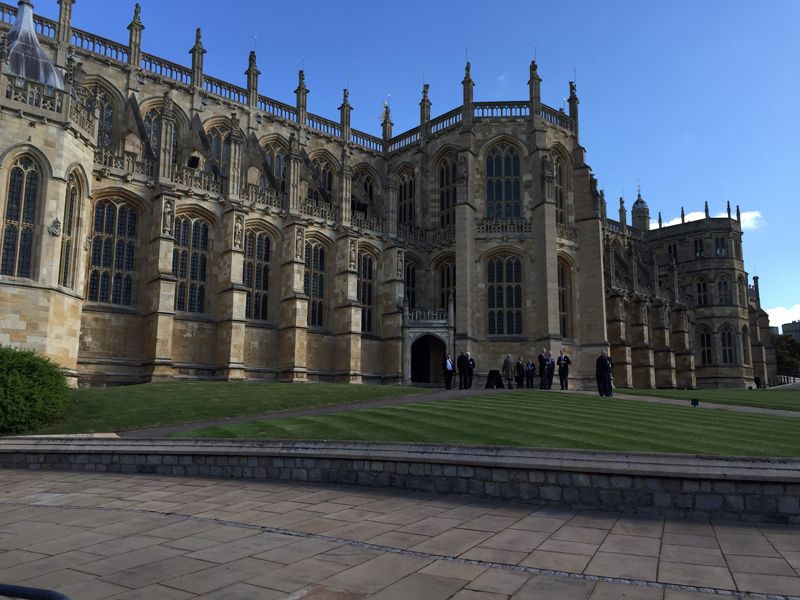 Each member who is invested is personally invested by the monarch and receives his or her insignia directly from the monarch. Mr Daniels and Mr Burchall were invested in 1975, Ms Pethen in 1994, and Ms Davis on the last Royal Visit to Bermuda in 2009. There are only three other Bermudians who have been invested in the Order.
The service and reception can only be attended by invitees. Spouses are not eligible. Windsor Castle was closed to the public for the day of the service.
Read More About