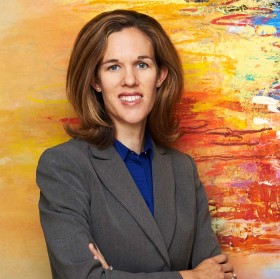 The directors of MJM announced the appointment of Jennifer Haworth as a Senior Associate.
Ms Haworth is a member of the firm's Litigation & Dispute Resolution team. She undertook her legal training at the University of Kent at Canterbury and completed the Bar Vocational Course at the Inns of Court School of Law in London before returning to Bermuda where she was called to the Bermuda Bar in 2006.
Ms Haworth has a growing practice in all aspects of civil and commercial litigation. She acts for both local and international clients in a wide range of disputes, including banking, employment, commercial and insolvency cases. She also has both mediation and arbitration experience.
Alan Dunch, Director at MJM and Head of the Litigation Team, said on behalf of MJM, "Jennifer has proven to be a most valuable member of the MJM litigation team and it has been a real pleasure to have her work closely with me in assisting clients in the resolution of their contentious matters.
"She is bright, thoughtful, articulate and compassionate when dealing with issues that are often both personal and emotional for those who are instructing us. She has a great future ahead of her and her elevation to the position of Senior Associate is richly deserved."
"I am excited to be progressing professionally in a career I thoroughly enjoy," Ms Haworth said. "I am grateful to the Directors of MJM for their invaluable support and show of confidence in me by this promotion. I look forward to continuing to work as part of a progressive legal team meeting the needs of our clients."
Read More About