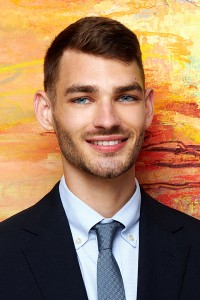 MJM Limited announced that Reid Orchard has joined the firm as an Associate on the Property, Trust & Estates team.
A spokesperson said, "Reid began his legal career as a Pupil at MJM Limited in 2021 and over the last two years of training with the firm he has gained valuable experience in all three of the firm's practice areas.
"Reid was called to the Bermuda Bar on 17 November 2022. He earned an undergraduate degree in Law [Hons], with business from Plymouth University in 2020, and in 2021 completed the Legal Practice Course, with Distinction at BPP Law school in Bristol.
Mr. Orchard said, "I am thrilled to be continuing my journey with MJM Limited. As I step into a new role, I am reminded of the profound responsibility that comes with advising clients in safeguarding their legacies. I am committed to upholding the standards of excellence instilled in me during my pupillage. I look forward to contributing my passion and expertise to this esteemed practice."
He currently works on the Property, Trusts & Estates team under the mentorship of Hil de Frias, Director and Denis de Frias, Director.
Mr Hil de Frias, who is also Head of the Property, Trusts & Estates team at MJM said, "We are delighted to have Reid join the MJM Team, and I am particularly pleased to have him as part of the Private Client Group.
"Reid has brought a mature and thoughtful approach to his training and the practice of law throughout his pupillage. Reid has demonstrated that he has the skills and discipline and the degree of care and attention required to become a trusted advisor to clients in this particular area of practice."
Read More About