"News that the three community centers will likely see job losses and important social outlets for our youth closed is beyond concerning," Senator Renee Ming said.
"The St George's Community Centre, known as the Youth Centre to my fellow St Georgians has been a staple community vessel for many many years.
"Many of us have happy memories of the "Youth Centre" from our childhood and today it remains a safe haven for the children of our community. Patrons of the St. George's Community Centre range from the very young at heart to our perky seniors.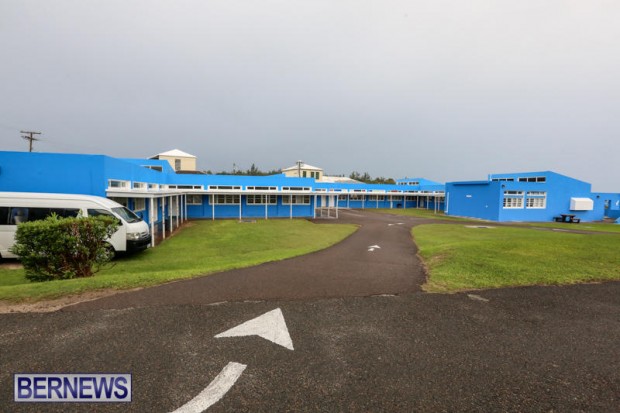 "Some of the activities enjoyed on site are: After School Program, Basketball, Music Program, Computer/Internet, Father & Son Fridays, Mini Golf, Senior Day Program [a growing group], Midterm Program, Summer Camp Programs, Cyber Kids Computer Club
Indoor Soccer, Girls Club, Boys Club, Karate, Joy Club, Games Room and Dancerettes Dance Group."
"Whenever I hear sounds of activity coming from the Community Centre I, like many St. Georgians am comforted knowing that the capable, trustworthy staff are there ensuring that the facility is maintained and safe for all to use," Senator Ming continued.
"The OBA announced a possible hotel for St George's. Yet today, we hear that the local Community Centre will see reduced services resulting in several Bermudians losing their jobs.
"What will become of the workers who will join the over 2000 job losses in Bermuda since 2013?" Senator Ming asked. "What will become of the children who will be displaced and lose a safe, stable environment to gather, interact, play and learn?
"What will become of the seniors and various community groups that use the facilities and services? What value does the OBA place on the Bermudians who will be impacted?
"The people of St George's and Bermuda deserve better," said Senator Ming. "I implore the OBA to think about the community and rethink this decision."
In response, a Ministry spokesperson said: "The Ministry has made no decision on closing any community centres. The community centres are under review to ascertain the most efficient and effective mode of operation in light of the current hiring freeze that Government is under.
"The Ministry is assessing all of the human resources at the community centres to ensure that they all remain operational in a safe and effective manner. The Ministry is fully cognizant of the many services that are provided to different segments the society who come to use the facility."
Read More About