The "How to Grow Your Own Vegetables and Fruits" workshop scheduled for tomorrow [Jan 16] at Sousa's Gardens has been postponed due to the weather, however the workshop scheduled for this Sunday is still set to be held, although that may change if the weather turns inclement.
The Bermuda Weather Service has issued a Thunderstorm Advisory valid late tonight through Saturday morning, and a Gale Warning valid for Saturday morning.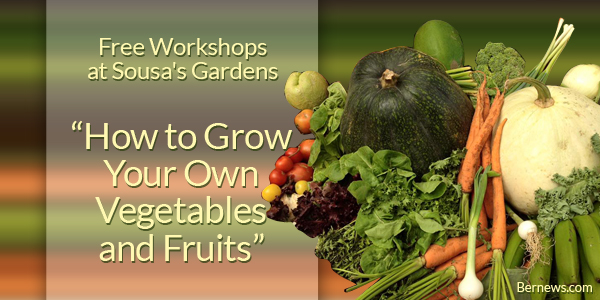 Jeff Sousa said, "We really planned this out as a great opportunity to give back to the community but with the Gale Warning forecast for tomorrow morning we have decided to postpone tomorrow's workshop until next Saturday, January 23rd at 10.00am. For the time being we will leave Sunday's workshop as is until we get a clearer idea of the weather. If it gets worse we will postpone to the following Sunday, January 24th at 12.00pm."
For further details, you can contact the team via the company's Facebook page.
Read More About
Category: All, Environment