Bermuda's Dante Leverock and his Harrisburg City Islanders teammates recorded their first win of the season with a 1-0 victory over Orlando City yesterday.
The club's match report said, "Cardel Benbow scored the lone goal in the 60th minute to lead the Harrisburg City Islanders to a 1-0 victory against Orlando City B on Saturday at the Titan Soccer Complex.
The team's starting lineup for the game as posted by Harrisburg, including Leverock: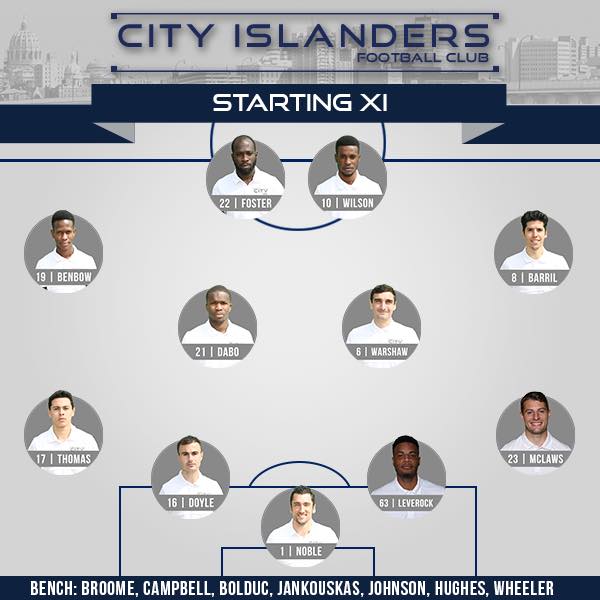 "Harrisburg earned its first win of the season, improving to 1-2-0 [3 points] while Orlando dropped to 0-2-1 [1 point].
"Orlando had to play for 50 minutes down a man when Tony Rocha was sent off in the 40th minute. Teammate Lewis Neal was issued a second yellow card in second-half stoppage time as the remaining minutes featured only nine OCB players."
Video highlights of Leverock's 2015 season:
Harrisburg City will open up with their first home match of the season at FNB Field, Harrisburg against Louisville FC on Friday, April 22nd.
Read More About