With 100 days to go until the 35th America's Cup, the America's Cup Bermuda [ACBDA] today [Feb 15] unveiled a countdown clock at the Flagpole on Front Street to commemorate the occasion, with the clock counting the days, hours, minutes and seconds until the first America's Cup race on May 26.
10-minute live video replay of today's announcement 
The Front Street countdown clock is the first of three; the other two will be installed in Dockyard and at the LF Wade International Airport in the coming weeks.
Premier Michael Dunkley said, "This is a historical and exciting time for Bermuda. To help mark the occasion we are officially unveiling the America's Cup Countdown Clock. We see the America's Cup Countdown Clock as a great way to continue the momentum and anticipation the America's Cup has generated.
"America's Cup 2017 offers Bermuda an unparalleled opportunity to shine on the world stage and demonstrate the innovation, ingenuity and warm hospitality for which we are known for."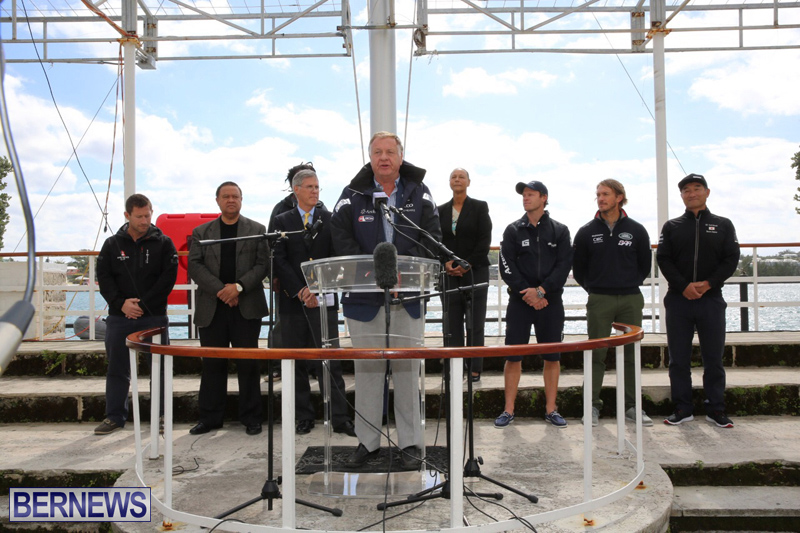 Minister Dr Grant Gibbons echoed the Premier's sentiments and said, "We're delighted at the prospect of welcoming thousands of visitors and participants to our shores and seeing Bermuda on the world stage.
"Now that we're only 100 days away from the final stages of America's Cup 2017, I'd like to express that it has been an extraordinary journey and privilege to have been involved in Bermuda's preparations to date.
"I also extend thanks to thank all involved who have gotten us this far and without whom we would have been unable to enter the coming 100 days with any confidence."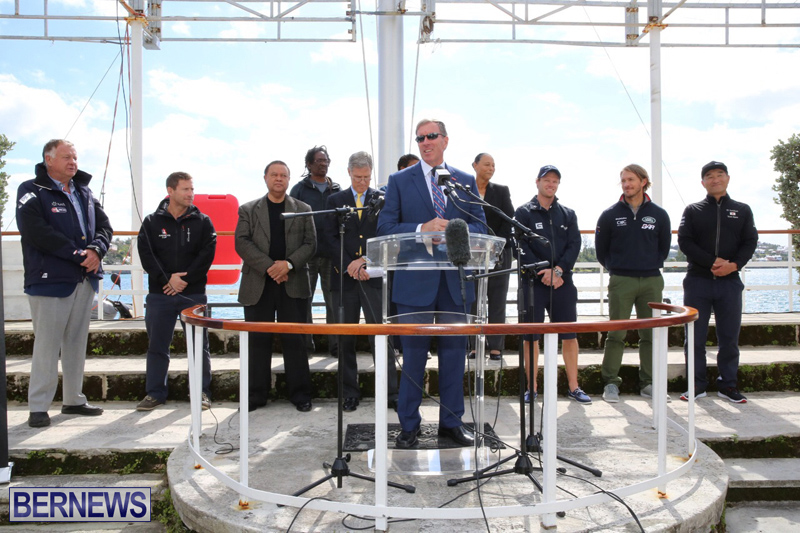 In addition to the clocks being installed, two teams have launched their America's Cup Class Yachts on Island, signaling how close the event is; Land Rover BAR launched R1 last week Monday and Oracle Team USA launched their yacht on Tuesday evening. More boat launches are expected in the coming weeks.
ACBDA CEO Mike Winfield said, "After over two years of planning and preparation, we are now down to the final 100 days. The time for planning is now drawing to an end and the time for delivery is beginning. Hundreds have volunteered their time to the development of the plans, many, many more will be contributing to the delivery of the event.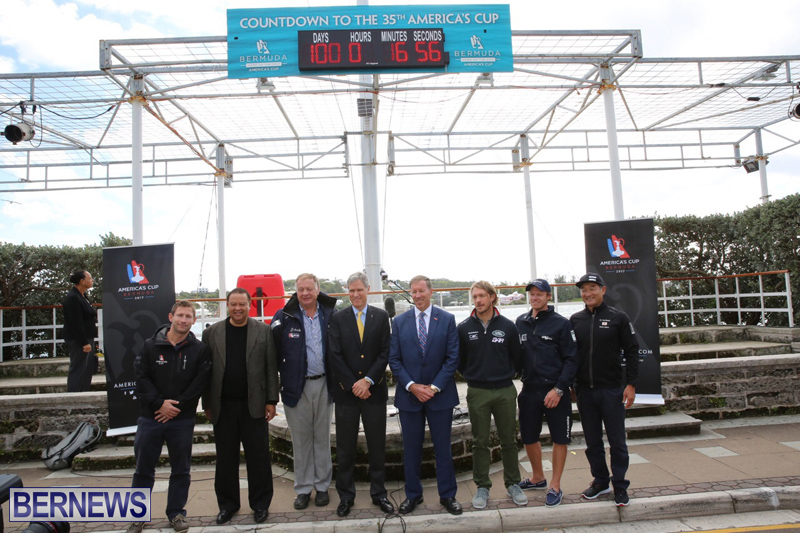 "Now, our extensive maritime history will fast forward to the delivery of the most dramatic and widely watched maritime event in the sports arena. While many Bermudians may not have been fans of the America's Cup two years ago, many Bermudians are working together to bring this event to reality on time and on budget.
"We have much to be proud of and the six weeks of AC35 is a once in a lifetime opportunity for Bermuda. We will deliver our responsibilities with the degree of excellence the world has come to associate with the name Bermuda.
"I urge Bermudians to register your boats, buy your tickets and make your plans. This promises to be the best Bermuda summer yet and we don't want anyone to miss the excitement, energy and entertainment that America's Cup 2017 will bring."

Read More About