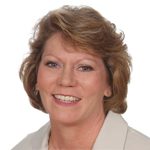 Bermuda could have a casino up and running as early as next year – and the island's workforce should start getting ready, according to Ann Anderson, a US-based human resource expert and consultant, who was on island this week meeting with local stakeholders.
Invited by the Bermuda Casino Gaming Commission, Ms Anderson spoke with organisations such as the Bermuda College, Bermuda Hospitality Institute, Department of Workforce Development and Department of Education to inform them of the important part they play in training local workers for the new gaming sector.
According to Richard Schuetz, Executive Director of the Bermuda Casino Gaming Commission, a strategic plan on gaming is currently being developed and, should everything go to plan, the island could have its first casino in the early part of 2018.
The Bermuda Casino Gaming Act was first passed at the end of 2014. The following year Mr Schuetz was brought on board to carry out a three-fold mission to use gaming "to increase investment on the island, enhance the tourism experience and increase employment in Bermuda".
"If you open up a casino in Vegas that's one thing, you can put out an ad to get the word out, but one of the challenges in Bermuda is this is a market that has historically not had legal commercial gambling," Mr Schuetz explained.
"I asked Ann to come on board because she has more than 20 years' experience in the human resource sector. We started collaborating in 1991 and together opened seven casinos in a four-and-a-half-year period and Ann headed up those training efforts to get new staff ready and operating at the highest possible calibre.
"In every one of those markets, except one, it was what we call 'virgin markets' that had not had gambling before – including Tunica County, Mississippi, which is the poorest county in the poorest state on the map.
"The challenge for training there were numerous. We also introduced casinos to a few Native American reservations where there were high levels of unemployment. Their training went beyond just job skills into life skills as well."
After getting a call from Mr Schuetz, Ms Anderson said she was "immediately intrigued" and interested in lending a hand to get gaming off the ground in Bermuda.
More than just creating jobs, she believes it will create rewarding career path opportunities for Bermudians.
"One of the things residents of the island have commented on is that within the hospitality industry there seems to be a lot of dead ends," Ms Anderson said.
"You can get promoted once or twice but then you plateau because there aren't as many career avenues. Gaming will introduce many different types of jobs that will have new types of career paths for young people or those interested in making a career transition."
Ms Anderson, who runs consulting firm Practical Leadership, said that while initially experts would have to be brought in from overseas, the goal would be for those guest workers to "work themselves out of the job in five to seven years".
"When we go into jurisdictions new to gaming, especially considering it is a highly-regulated industry for very valid reasons, you have to be concerned about issues like anti-money laundering, and so the training process is gradual, but there is a lot of room for upward mobility.
"There are a number of jobs and skills from traditional sectors that are transferable to gaming. For instance, if someone worked in the bank as a teller or as an analyst – those skills can be transferred to being an analyst or cashier in the casino environment.
"People with good computer networking and operations skills could easily pick up gaming device computer skills; and those who worked in retail or on the front desk of a hotel could easily transition into a Players Club representative or host. There are also jobs in security."
Unlike a traditional office job, casino roles offer more fun and upwards mobility, Mr Schuetz said.
"Going from being a bank teller, where you may get siloed there for some time, casinos allow you move around and progress quite quickly," he said.
"There are also some people who like working different hours rather than a nine to five."
Malika Cartwright, the Executive Director of Bermuda Hospitality Institute, said they were already looking into training options for Bermudians looking to try their hand in the gaming industry.
"We have the skills sets on island, but will need to utilise outside resources and expertise to actually see this through to fruition," Mrs Cartwright said.
"Unlike other industries, we have never had a casino in Bermuda before so we need to look at how we can get the best quality training to residents to ensure this is a success.
"We need to make sure the foundation is strong from day one when the doors first open. We don't want to be in a situation where we have to fix and Band-Aid situations. We want to make sure everything is smooth and in place to offer a world class gaming experience."
For more information on hospitality training opportunities, visit www.bhi.bm.
Read More About