The Business and Professional Womens' Association of Bermuda has awarded two local women their Dame Marjorie Bean Bursary Award.
Kelly Madeiros and Tamisha Greene each received funds to help them further their careers as entrepreneurs via their participation in Bermuda College's Streetwise MBA program.
A spokesperson said, "Kelly Madeiros is the owner and director of Solstice, a mental health center committed to providing quality mental and behavioral health care for families. Kelly is a clinical social worker focused on not only psychological assessments but wellness interventions.
"Her business has blossomed since opening its doors in 2014. Kelly is a mother of two young boys who volunteers her time in the community and sits on multiple government boards. Tamisha Greene is the owner and creative director of Ambiance Design Studio specializing in interior and event design."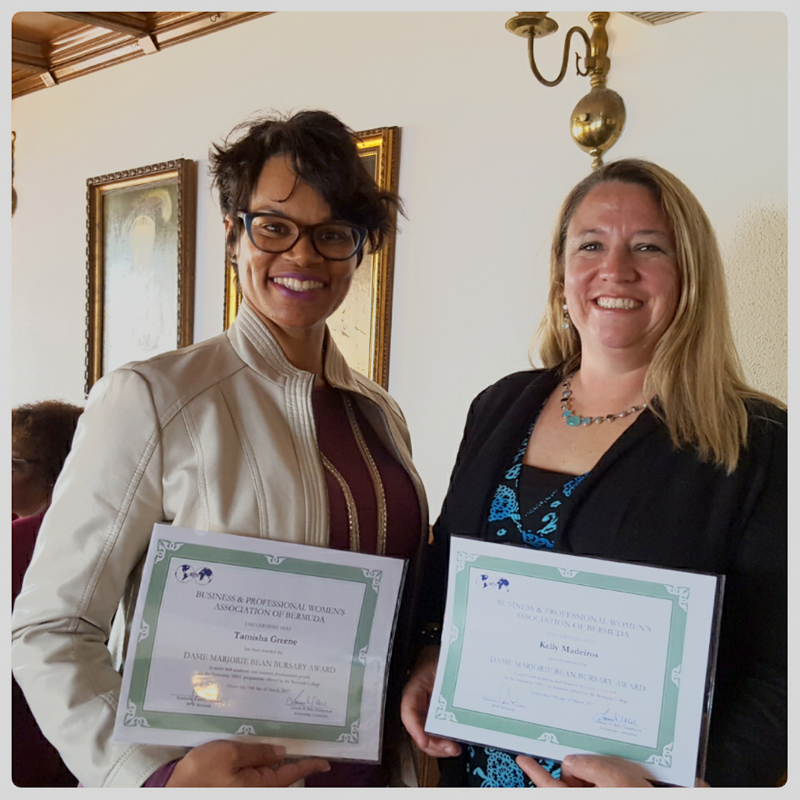 "She established Ambience in 2008 with the aim to create unique and distinctive creative experiences. She holds a bachelor's degree in fine arts with a focus on interior design. Tamisha is a single mother of two daughters and is active within the church community."
BPW Scholarship Chair Lauren Bell said, "Both these women are an example of perseverance and hard work. I am happy to represent BPW's efforts in furthering the continued education for two such worthy candidates.
"BPW chose to focus on assisting working women with these bursaries because providing assistance to working women is our number one priority. Both women were awarded amongst members, friends and family at a brunch earlier this spring."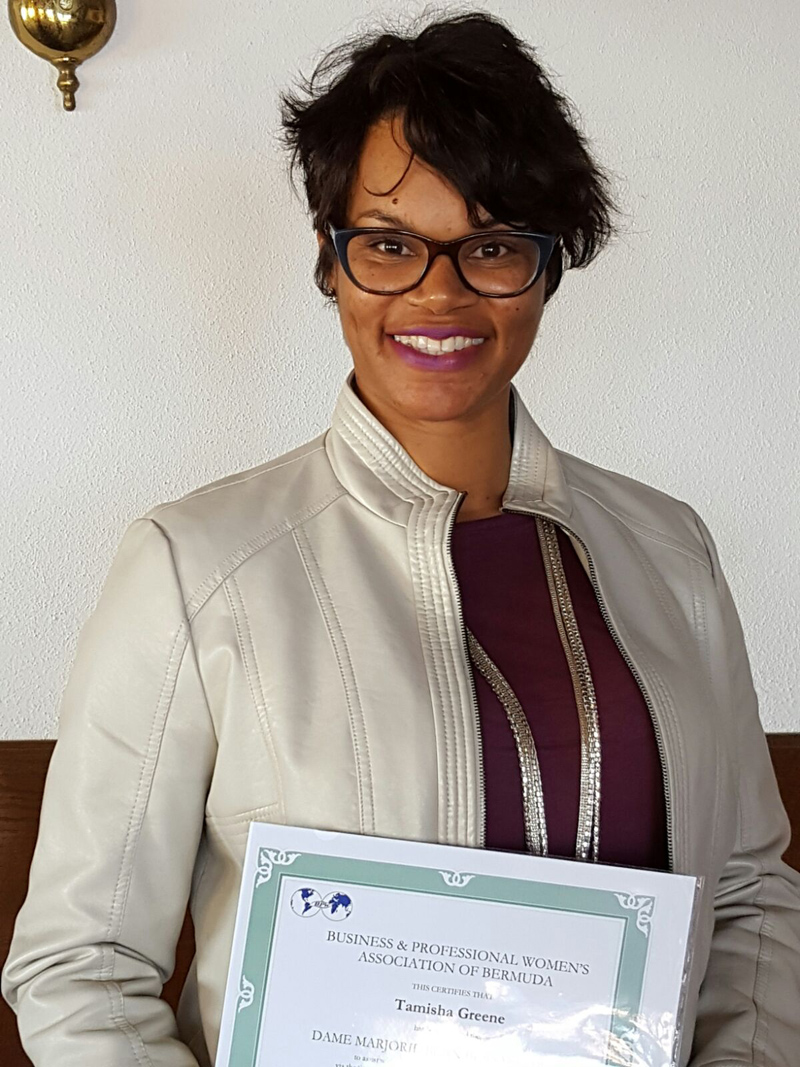 "The Business and Professional Women's Association of Bermuda was started in 1975 by Dr. Marjorie Bean and is a chapter of The International Federation of Business and Professional Women. BPW affiliates contribute to society by enabling women to sustain themselves economically.
"In addition, BPW offers personal development programs for members such as mentoring, leadership training and e-Business training. Since 1996, BPW affiliates worldwide have helped over 45,000 women to become economically empowered.
"BPW Bermuda will hold their annual general meeting on Monday May 29th at 5.30pm at Ariel Re offices on 31 Victoria Street. For more information please emailbpwabermuda@yahoo.com or visit them on Facebook."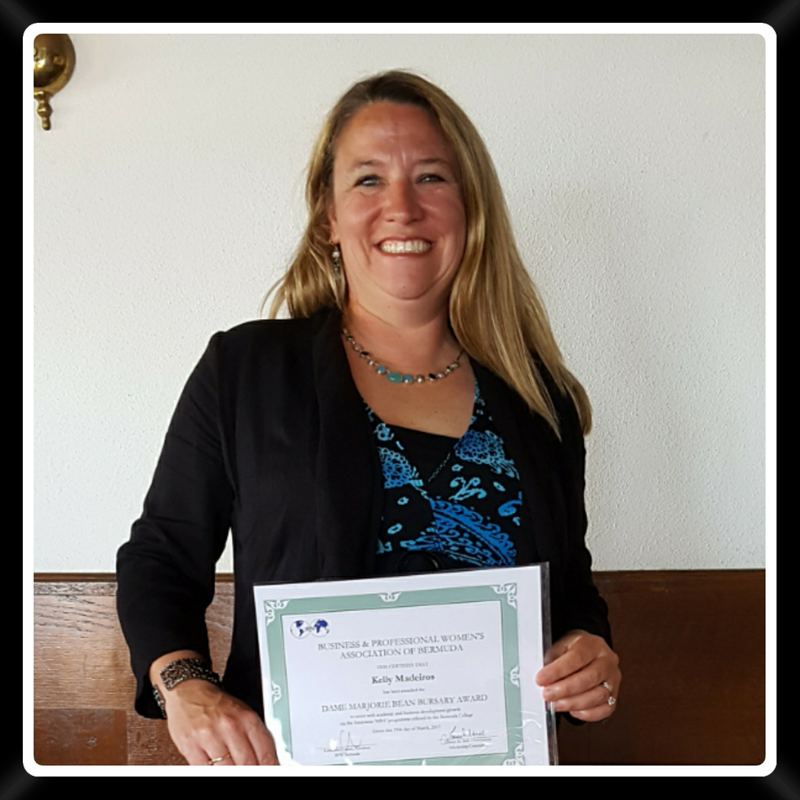 Read More About