Lenovo has awarded MobileTech Ltd with the Outstanding Performance Award in 2020 and the Top Partner Award with the Latin America and Caribbean region in 2022.
A spokesperson said, "From the small 'one-stop-shop' to an award-winning region partner, MobileTech Ltd. has proven that a great mix of hard work and passion are key ingredients to the recipe for small business success.
"Long-time friends Robert Swainson and Kevin DaCosta started MobileTech as a two-man IT consulting company that worked out of their homes in 2013 and expanded into their retail store on Euclid Avenue in 2015.
Robbie Swainson; Paul Spring; Amanda Swainson; Co-Owner, Kevin DaCosta; Raushon Tankard; Keith De Silva
Kevin DaCosta is extremely proud of the accomplishments their company has achieved.
Mr. DeCosta said, "MobileTech Ltd. started with two staff, myself, and my business partner Robert [Robbie] Swainson back in January of 2013. As of right now, there is a total of six of us, which allows us to focus more on our valued partners like Lenovo. This type of focus allows us to become specializing in the products portfolio, servicing, and support Lenovo products."
The spokesperson said, "With a combined 45 years of experience, working within the island's highly competitive tech market, they have been able to partner themselves with several well-known hardware and software brands. Most notably with the computer manufacturer, Lenovo, which holds a 23% share in the global PC market Q1 shipments. Lenovo accounts for a large portion of the computer products in the island's large business sector.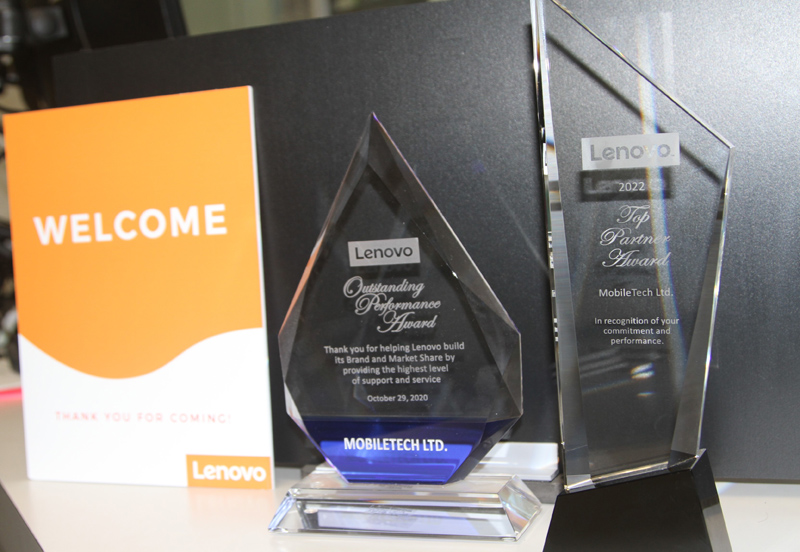 "Being the largest Lenovo Partner and Authorized Service Center on the island, MobileTech Ltd is authorized to carry out Lenovo warranties locally, without the need of sending the equipment overseas for repair. They are also able to sell Lenovo products with extended warranties and Accidental protection, to cover all types of business and personal needs."
Co-owner Robbie Swainson said, "Lenovo took a chance with MobileTech Ltd. as we were a very small company in their eyes. Two guys, doing a start-up and trying to attain a partnership with a major brand, took some convincing on our part. Being a partner with Lenovo allows MobileTech Ltd. to be a certified Warranty Repair Centre for Lenovo, attain special bid pricing on projects, and get the support we need from Lenovo."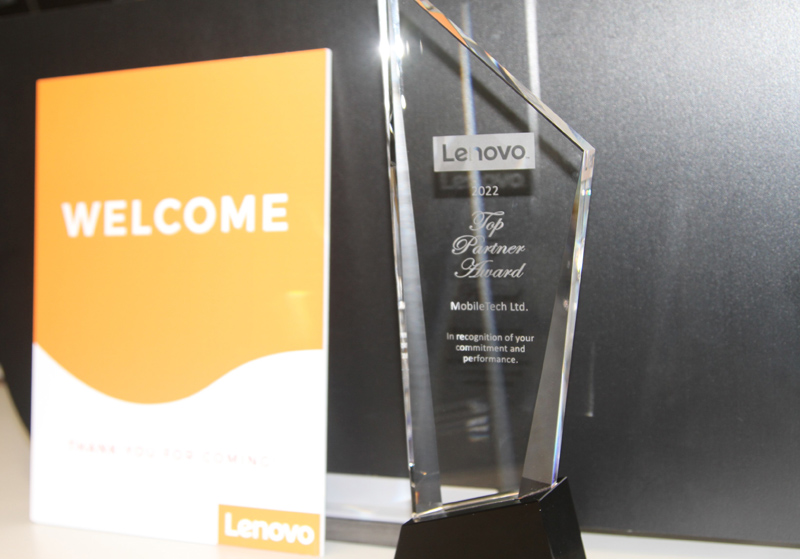 The spokesperson said, "Lenovo has awarded MobileTech Ltd with the Outstanding Performance Award in 2020 and most recently, awarded them with the Top Partner Award with the Latin America and Caribbean region in 2022. Kevin shared his experience of receiving this award."
The presenter Domingo from Lenovo said, "At the Lenovo Accelerate 2022 conference in Las Vegas, I was not prepared at all for Bermuda to be listed within the Top 10 for our CAC region. To be fair, I wasn't really dressed for the occasion and when the presenter was describing the partner for this award, I started to say, "Hey, is he talking about us?"
"Kevin from MobileTech Ltd., come on up here and claim your award, and all my peers turned to me and started clapping, what a moment that I will always remember. I felt the same way when Lenovo authorized MobileTech Ltd. as a Partner for Bermuda back in 2016. A big thank you to all our clients, as this was not possible without your support."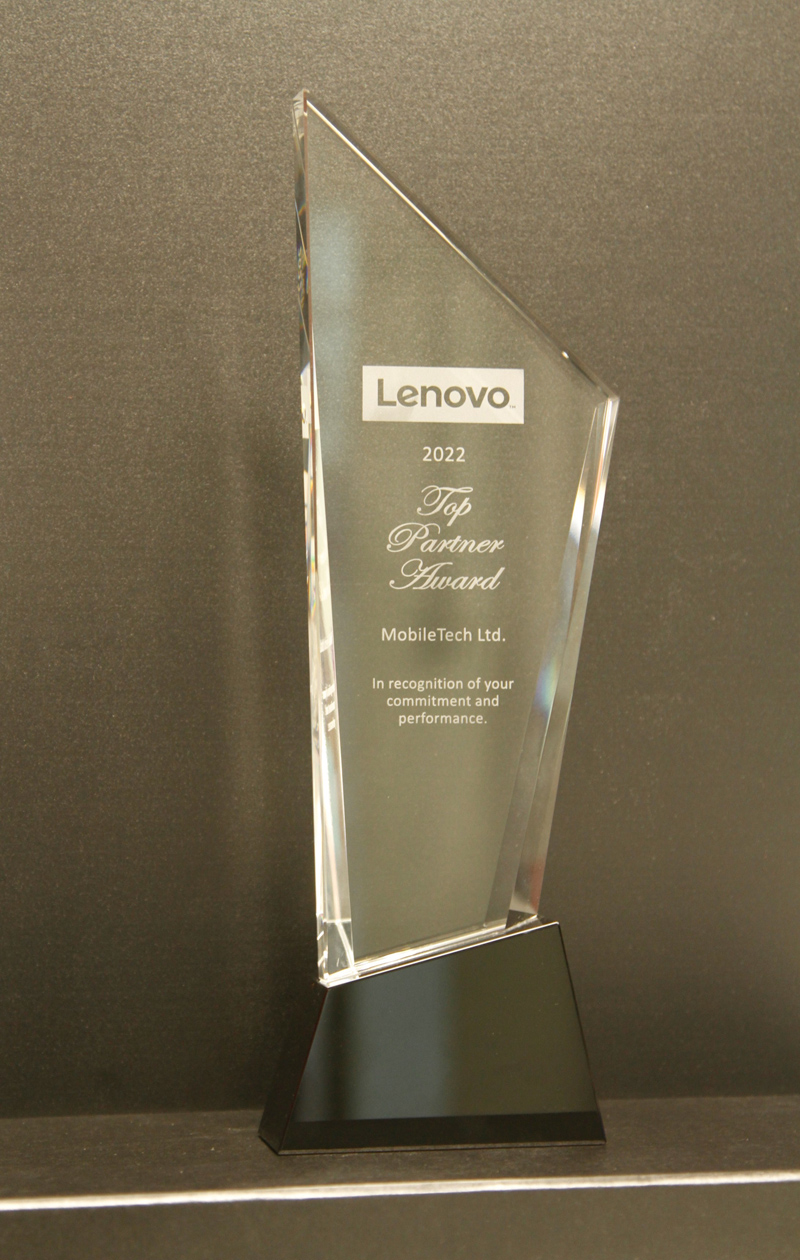 The spokesperson said, "Though the COVID-19 pandemic had its difficulties, MobileTech Ltd has adjusted well within the ever-changing market, and its staff shares Robbie and Kevin's passion for technology and customer service.
"We are a Bermudian owned, Bermudian operated, Bermudian staffed and we are here to support and service your IT needs. Come visit our store or visit us online to see what we are about.
"MobileTech Ltd is open from Monday to Friday from 9:00am to 5:30pm and located on 21 Euclid Avenue in Hamilton. They can be reached by calling 441-542-8324 and their online store can be found on www.mobiletech.bm."

Read More About
Category: All, Business, technology