Members of the Bermuda BodyBuilding and Fitness Federation competed in the Ben Weider Legacy Cup in Toronto, making an excellent showing, with Kai Miller earning professional status.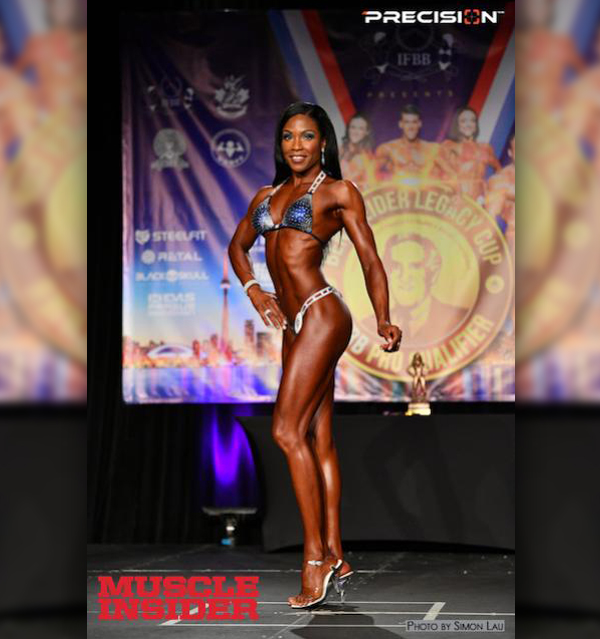 Representing Bermuda in the Classic Physique was Jeftha Miller, Kyle Santucci and Shaqir Richards, the Men's Physique saw Sunder Singh, Bernard Opoku and Julian Johnson, while the Masters Bikini 45 Class saw Arlene Basden compete.
Kai Miller competed in the Open Bikini Class E, while the Master & Open Figure had Sabrina Burgess and Ross Caesar competed in the Open and Masters Bodybuilding.
During the Classic Bodybuilding Finals Kyle Santucci finished 2nd, Shaqir Richards 3rd and Jeftha Miller finished 4th, while Sunder Singh finished 5th competing in the Men's Physique Class A Final.
The Men's Physique Class C was won by Bernard Opoku with Julian Johnson finishing in 2nd place, Ross Caesar won the BodyBuilding Up to 85kg Class.
The Bikini Overall saw Kai Miller finish in 2nd place, while Arlene Basden finished in 2nd place in the Masters Bikini 45 Class.
Sabrina Burgess finished 2nd in the Figure Class B Class, but turned around and won the Masters Figure 45 Class, with Kai Miller winning the Bikini Class E and earning professional status.

Read More About