Thousands of athletes and fans recently headed to Columbus, Ohio for the annual Arnold Sports Festival, including a team of local physique athletes, who all made a strong showing, with Hafid James winning his class at the prestigious international event.
The festival attracts some of the best professional and amateur bodybuilders, and fitness, figure and physique athletes from across the globe, with the competition in Ohio widely regarded as one of the top in the world.
Four of the island's top competitors, including Nicole Tovey, Susan Rebello, Sabrina Burgess and Hafid James, all competed in the event, with each offering strong showings.
After a grueling few months of preparation with their coach, Carmichael Bryan of Positive Results, Mr James and Ms Burgess were finally ready to step on stage.
Sabrina Burgess, who placed 10th previously at the Arnolds in 2014, improved her past showing with two top five finishes, taking home a third place finish in Figure Masters and a fifth place finish in Figure Open.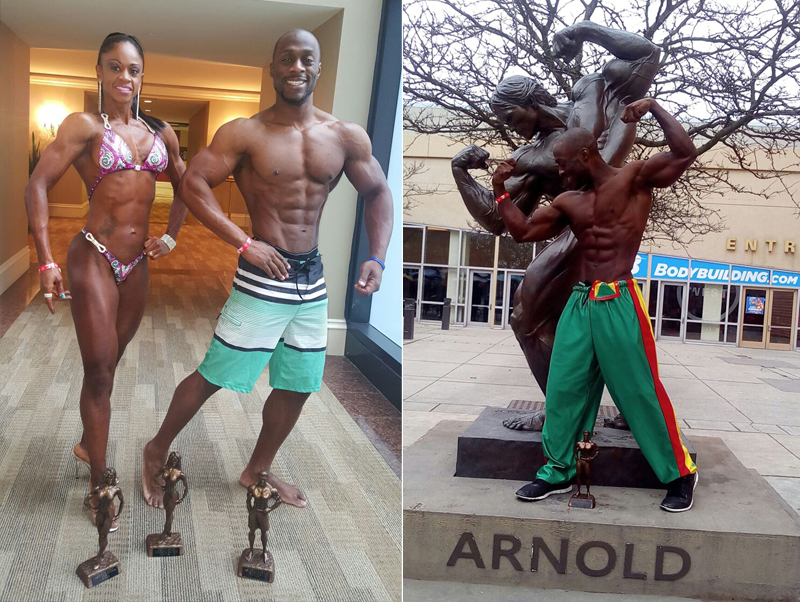 "My passion and drive has not been deterred through this prep. My dedication and discipline to this sport is a true example of reaping what you sow," Ms Burgess said.
"While others may be satisfied, I am fully committed to improving my body from competition to competition. Once I made the decision to enter the Arnold once again, the only goal I had was to be a better me. The goal of making top three in Masters [Over 35] and Top 5 in Open Class C Body Fitness [Figure] was my goal.
"There were days when the going got tough, but having my coach/trainer/friend Carmichael Bryan pushing me helped my goal materialize. My Body On Fire teammates sent daily positive words of encouragement to both Hafid and I.
"What a great accomplishment and a wonderful feeling to have placed well in such a huge international competition. Thanks to Positive Results, Bermuda Bodybuilding Federation, body on fire soldiers, Carmichael Bryan and my husband Jude."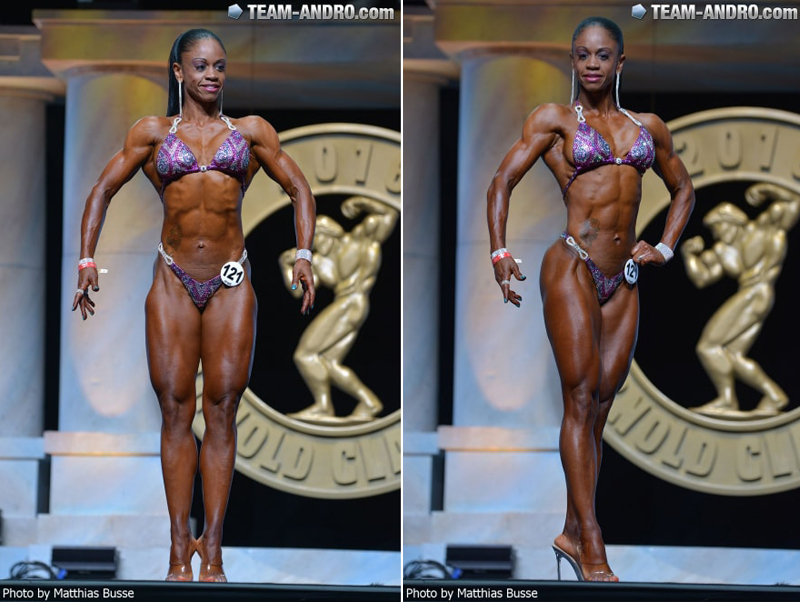 Hafid James took top honours with a historic first place win in Men's Physique Class D. The Bermudian-born athlete, who represented Grenada, beat out 42 other athletes in the largest men's physique class at the Arnolds this year, making him the first Caribbean athlete to win in the Men's Physique division.
While the overall win and pro card went to the winner of Men's Physique Class A, Mr James said he was pleased with his overall performance and accomplishment.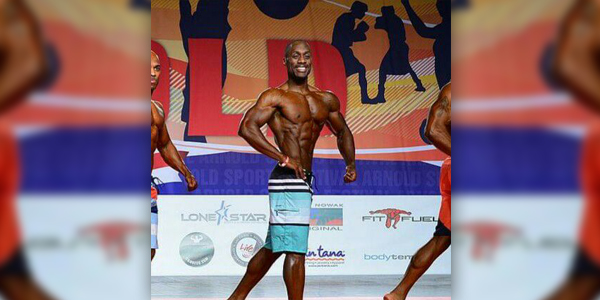 When asked about the performance of his athletes, Coach Carmichael, who accompanied his Body on Fire athletes to Ohio, said, "I'm very pleased with my two athletes preparation for the show and their overall performance. What we set about to accomplish we were successful in doing that, and that was to improve physically on their last competition."
Nicole Tovey of B.E.A.S.T. Gym and Susan Rebello of Seaview Gym also represented Bermuda at the Arnold this year, with Ms Tovey claiming a strong third place finish in Bikini Open and fourth place in Bikini Masters, while Ms Rebello competed in Women's Physique Short class.

Read More About