[Updating] A number of boxers will be in the ring this evening [Nov 11], as the 'Undefeated' event takes place at the Fairmont Southampton Hotel in front of a sold out crowd, with the headline fight to see professional Bermudian boxer Nikki Bascome take on Portugal's Fabio Costa.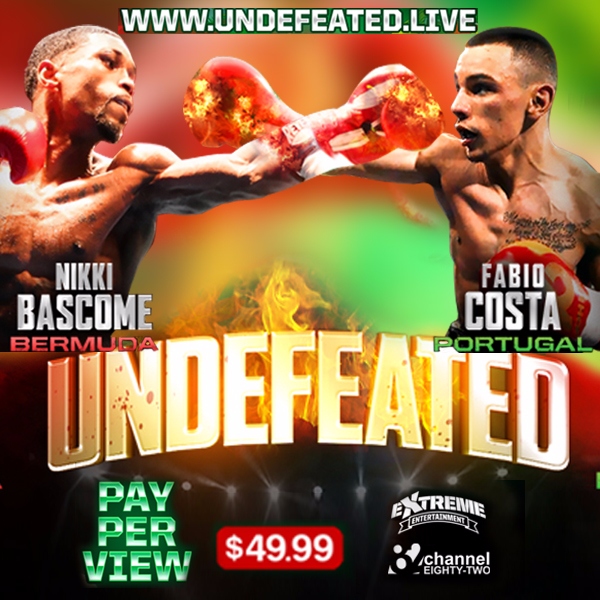 Extreme Entertainment is providing a pay per view of the event via undefeated.live, which the organisers said will offer behind-the-scenes action, promotional models, the fights and more for $49.99.
The organisers and Crimson Multimedia said they have put extensive effort into creating a quality production, with a ten person crew working three cameras and offering both English and Portuguese commentary.
Don Burgess is providing live text updates via @BernewsSports Twitter account, which can also be seen below
Your screen will automatically refresh with the latest updates

Read More About