Epic Entertainment is getting set to present its second boxing event of 2020 on Saturday, March 28th, with Bermuda's Nikki "Nifty" Bascome to match up against Jamaica's Devon Moncriffe, while Andre "Showtime" Lambe will fight Jamaica's Torriano Nicholas.
A spokesperson said, "It's Going to Be Epic on Saturday, March 28 at the Fairmont Southampton hotel. This event is definitely one you don't want to miss and must dress to impress!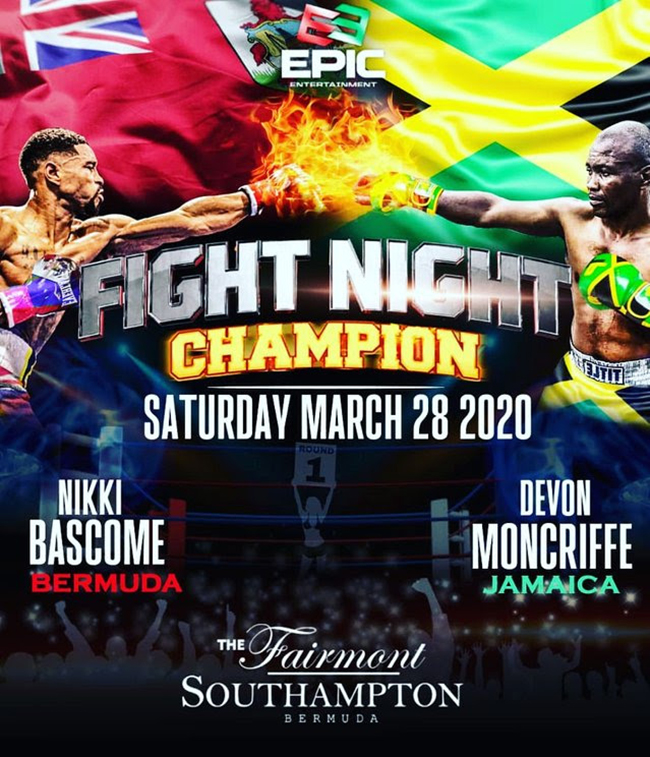 "The main event will feature Bermuda's own Nikki "Niffty" Nikki vs Jamacia's Devon Moncriffe in a catchweight boxing match in front of a sold-out crowd.
"The crowd will also witness, Andre "Showtime" Lambe take on Torriano Nicholas and Michael Parsons take on Gregory Miller.The crowd will also witness the most explosive and exciting undercard match ups of Bermuda's amateur boxers to provide a complete night of entertainment.
"Simply put, this event will feature the best of the best in professional and amateur boxing. Doors open 7pm | Showtime 8pm Bermuda Represent!
"General Admission $85; General Admission tickets sold at Fish & Tings, Choices Men's Wear, and Audio Visual Electronics Hamilton and Somerset.
"VIP $175; VIP tickets sold only online at Ptix.bm and includes country flag, complimentary photograph, event towel, Epic VIP lounge [drinks included], express line entry, waiter service, entry into VIP patrons only afterparty @ club Epic
"Fight Night Champion Room Rate: Don't miss out on this awesome room rate with @FairmontSouthampton."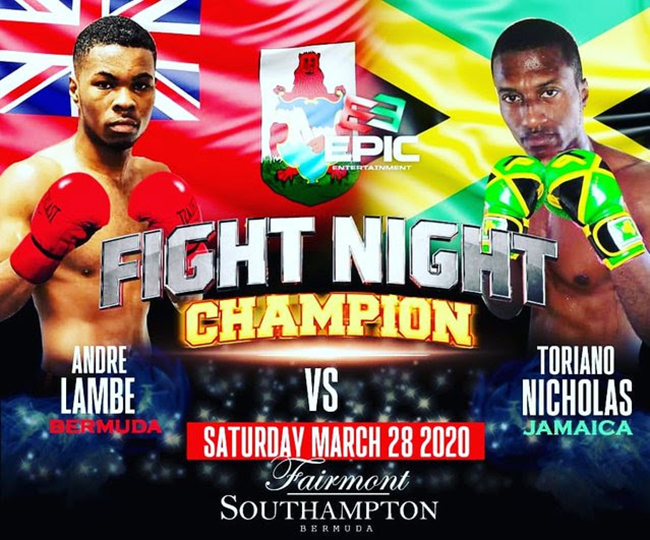 Read More About