Epic Entertainment has revealed the match-ups for the upcoming Fight Night Champion event in Dockyard on January 29th.
The post said, "It's been a long time coming but it's finally here. We can't wait for January 2022 when several of our fighters will take part in the Fight Night Champion event."
Nikki Bascome will headline the night when he faces off against Waseem Elsinawi from Canada, Andre Lambe will match up against Dylan Mcilvenny from Canada, Mikey Parsons will face off against Gregory Miller from Jamaica, and Adrian Roach will take on Canadian Jack Cabotaje.
Krista Dyer will battle Tayler Gerow from Canada, Kallan Todd will take on American Schaeffer Underwood, and Enzi Johnston will face off against American Samantha Knight.
In an all Bermuda match-ups, Noah Andrews will take on Otero Smith, Quintin Abbott and Ngai Franklin will square off, Che Durham and Tyler Kerr will match up, and Cole Durham and Ashton Bell will face off against each other.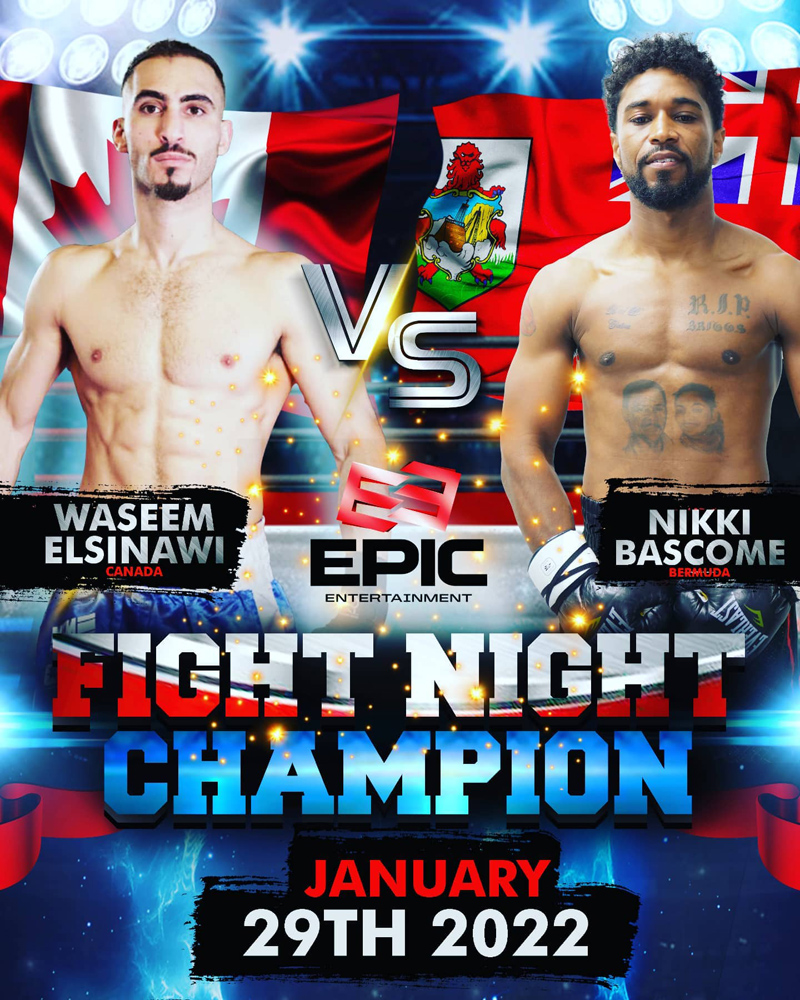 Read More About