Bermuda's Tyrone Smith competed in the Montreal Grand Prix at the 2018 Canadian Indoor Championships in Quebec, earning a bronze medal with a top leap of 7.68m.
The Championships were held at the Claude-Robillard Sport Facility, with Smith competing in the Men's International Long Jump.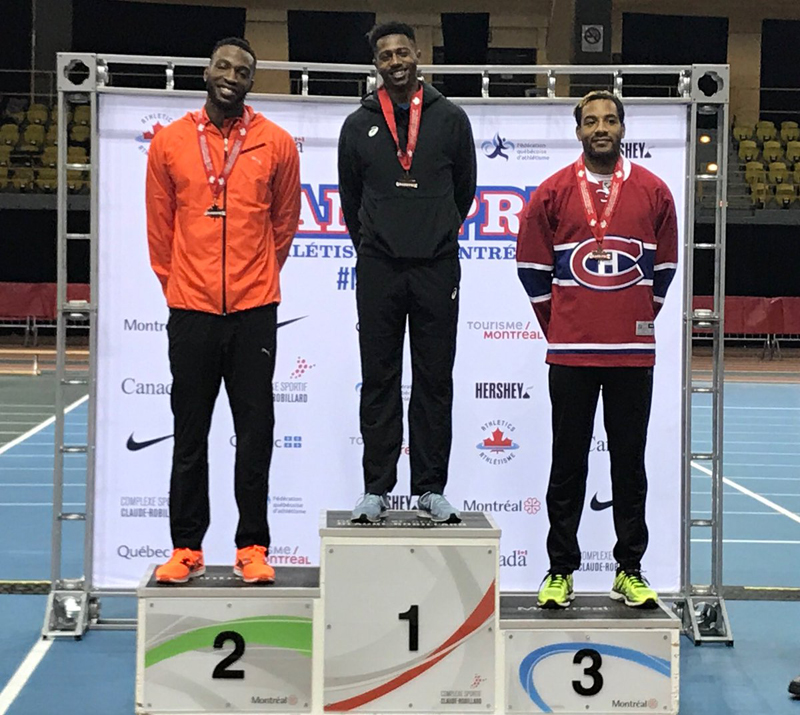 Smith finished on the podium with a top leap of 7.68m, which saw him finish behind Jarvis Gotch from the United States who had a winning leap of 7.82m and Jamaica's Damar Forbes was second leaping 7.75m.
Smith recorded a leap of 7.60m on his first attempt, he would then leap 7.54m, his best attempt came on his third leap hitting the 7.68m mark, before recording a leap of 7.61m on his fourth attempt. Smith would leap 7.46m on his fifth attempt before closing out with a leap of 7.67m.
Smith, the Bermuda National Record Holder and a three-time Olympian, will be one of the eight athletes representing Bermuda at the 2018 Commonwealth Games set to be held in April in Australia.

Read More About