Bermudian Tyrone Smith, alongside his wife, fellow Olympian Sandi Morris, were featured on the People magazine website, with Sandi Morris – an American pole vaulter who won silver at the Rio Games – saying that "being married to a fellow athlete helped keep her in a competitive mindset."
A People.com story said, "Sandi Morris will have lots of support from around the world as she competes at the Tokyo Olympics.
"The pole vault star, who won silver at the Rio Games, spoke to People in a previous interview about her support system, specifically her husband Tyrone Smith, who is a three-time [2008, 2012 and 2016] Olympic long jumper for Bermuda. For Tokyo, Smith did not qualify and for the first time since the 1972 Munich Games, Bermuda will not have a track and field competitor.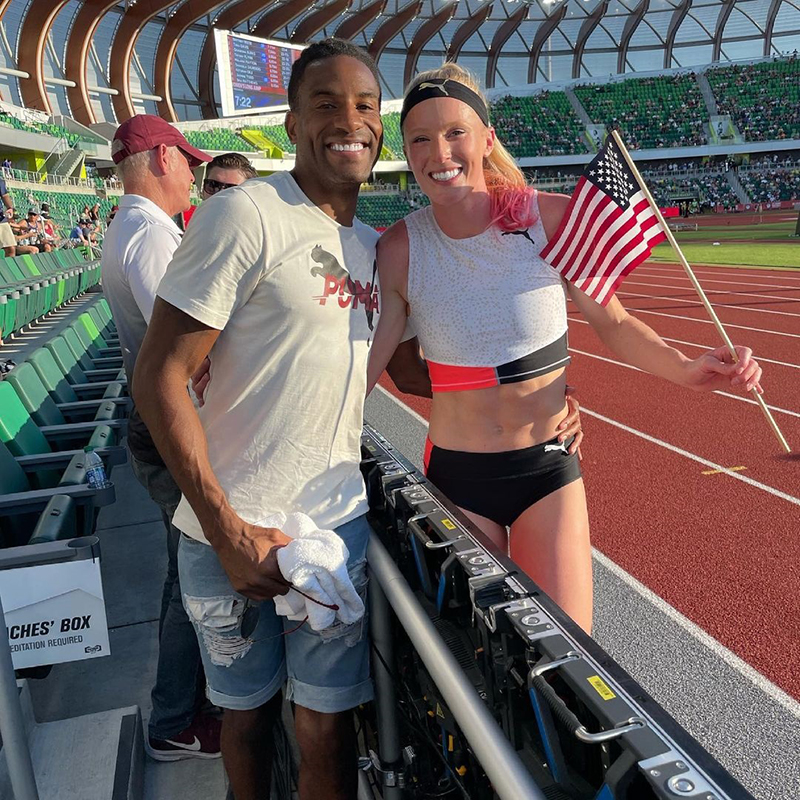 "He's the hardest worker I've ever met in my life, and he's so intelligent," Morris, 29, told People of her 36-year-old husband, who earned a business degree at the University of Texas in May because he was nearing "the end of his track career."
"I think just as athletes when you're with another athlete, you're a little competitive in all aspects of your life. I don't know. Just silly little things, like finishing your food first, jokingly, or we'll be like, 'Race you to the car' or something goofy like that," Morris joked. "When you're with someone who's so successful, you're like, 'Okay. I can't slack off. I got to step up to the plate and be worthy of this awesome person that I'm with.' We inspire each other."
"Morris and Smith's relationship made headlines in August 2018, when he surprised at her track meet in Zurich and proposed after her race. Then in October 2019, they had a "little beach wedding" in Key Largo, Florida. "We had an amazing time. Our wedding was just such a beautiful combination of people from all different cultures and backgrounds," Morris raved.
You can read the full story here on the People.com.

Read More About