Following his impressive showing in Morocco earlier this month, Bermuda's Tyrone Smith is now ranked 14th in the world by the International Association of Athletics Federations [IAAF].
The follows after Smith won the IAAF World Challenge Mohammed VI d'Athletisme de Rabat in Morocco with a massive leap of 8.20, which served to qualify him for the 2016 Olympic Games, where he will be making his third Olympic appearance on behalf of Bermuda.
To give a comparison to show exactly how world class Smith's leap of 8.20 is, during the 2012 London Olympics the silver medal was won with a leap of 8.16, while the bronze was won with a leap of 8.12.
Screenshot from the IAAF site showing the rankings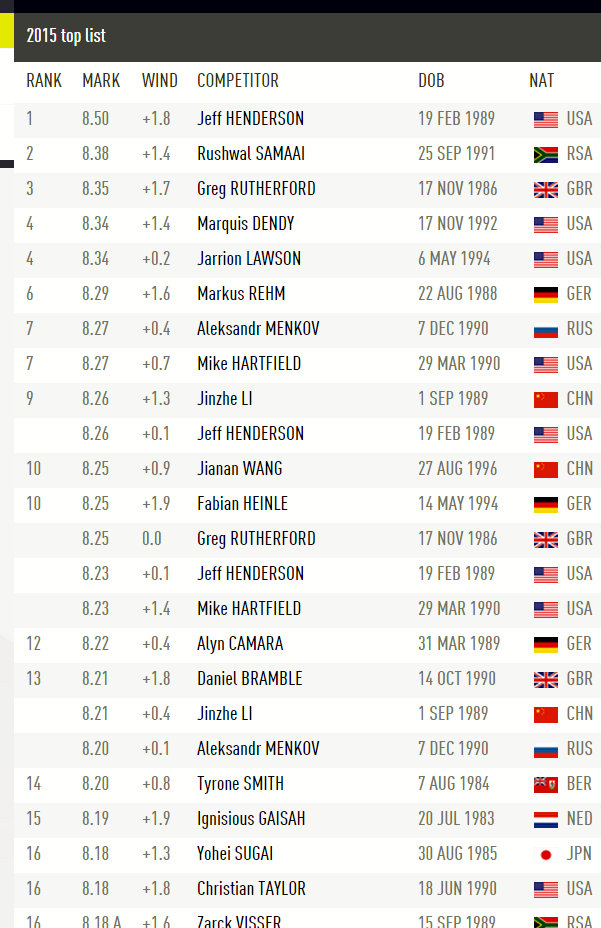 Read More About