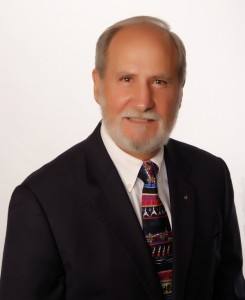 [Opinion column written by David Tavares]
After reading the questions and comments made at the British Parliament's Foreign Affairs Committee enquiry on the "Future of the UK Overseas Territories", I recalled reading a letter to the Editor column of the Times published in December 1955.
The letter was in response to a letter complaining about the shabby treatment being doled out to British shipping in the oil tanker field by company owners.
It made clear that certain businesses of international nature, at the time and still holds true today, could not carry on competitively from a place of business in a highly taxed area.
The author of the letter was employed by one of the prominent local law firms on the Island at the time, and is still operating today providing advice on incorporation and tax issues. The aim of the letter was to bring to the attention of every British shipowner, and their professional advisers, the benefits of operating through resident Bermuda companies and British ships registered in Bermuda.  You can imagine what the response was and still is today for Bermuda.
Both the people of Bermuda, and international businesses operating from our Island shores, have prospered enormously! We are a group of people organized to produce products and services that will help solve problems for individuals and businesses. We've been doing this for at least 80 years, if not the past 100 years, for international clients!!
Her Majesty's Government has known what we do as far back as July 8th, 1935 that Bermuda has been helping non Bermudian individuals, and businesses, solve their problems.
To suggest that Bermudians may "lose business [shipping] unless they change their minds on same-sex marriage" is outrageous. Bermuda must do everything in its power to protect the interest of its people and international business. "Bully" tactics to make Bermudians submit will not go down well without a fight!!
- David Tavares

20 Most Recent Opinion Columns

Opinion columns reflect the views of the writer, and not those of Bernews Ltd. To submit an Opinion Column/Letter to the Editor, please email info@bernews.com. Bernews welcomes submissions, and while there are no length restrictions, all columns must be signed by the writer's real name.
-
Read More About
Category: All