Although doctors are allowed to prescribe medical cannabis, Bermuda is only allowed to legally import one gram of cannabis for medicinal purposes per year, and while the government could apply to the United Nations to raise the import limit, "why send money overseas to import what we can produce here."
This was stated by Premier David Burt last night, who said that in 2019 the government "will begin issuing licences for domestic medicinal cannabis production" and people who have been "denied the opportunity to travel, been restricted in overseas education choices, and blocked by some form of employment due to a conviction for cannabis possession, should be the first to be able to invest in any licence."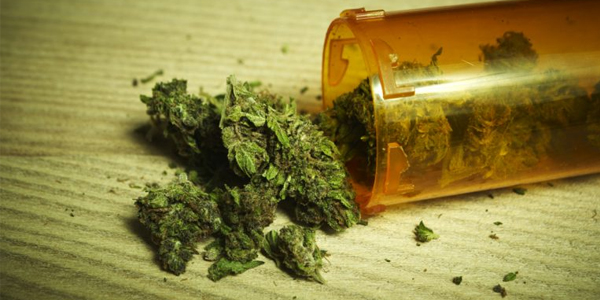 Speaking at last night's PLP Delegates Conference, Premier Burt said, "Though the government has allowed doctors to prescribe medicinal cannabis, there is currently no way to import it as Bermuda is only allowed to legally import one gram of cannabis for medicinal purposes per year.
"That means that those who need it are unable to get it legally. Now, the government can apply to the United Nations to raise the import limit, but our thinking is, in a country that's desperate for jobs, why send money overseas to import what we can produce here.
"In 2019, in line with the pledge made in our platform, the government will begin issuing licences for domestic medicinal cannabis production.
"In this situation, justice is ensuring that those Bermudians who have been denied the opportunity to travel, been restricted in overseas education choices, and blocked by some form of employment due to conviction for cannabis possession, should be the first to be able to invest in any licence that the government will issue because it makes no sense to create wealth that will only increase economic inequality for those who suffered under different policies."
Dr Kyjuan Brown of North Shore Medical & Aesthetics Center said they support the government's "progress towards legalizing medicinal marijuana in Bermuda, saying they "were pleased to hear the Hon. Premier, David. E Burt, J.P. M.P, announce last evening, that the Government of Bermuda remains committed to the plethora of Bermudians who suffer from chronic illnesses and intractable conditions that are treatable and/or assisted by way of medicinal marijuana.
"As many will recall, North Shore Medical & Aesthetics Center have led the pledge for medicinal marijuana in Bermuda on behalf of the many suffering patients and on May 30th 2018, The Minister of Social Rehabilitation & Sports, Mr. Michael Weeks, J.P M.P granted NMAC a license, pursuant to s.12 of the Misuse of Drugs Act 1972, to import and prescribe medicinal cannabis, for one of our suffering patients.
"Unfortunately, due to cross-border UN treaty obligations, our patient has been unable to receive her medication to date. However, we are eternally grateful to Minister Weeks and his Ministry who have been working tirelessly, in conjunction with our practice, to ensure that the UN International Control Board is updated on the movement in this area here in Bermuda with a view to updating the island's registered annual 'import limit' for medicinal cannabis.
"Last night, Premier Burt reinforced the Government's commitment to addressing this matter by ensuring that production of medicinal cannabis can start locally in short order. We have every confidence that the Government will address the short-term goal of increasing the annual import limit for medicinal with the UN International Control Board in short order.
"On behalf of the many suffering patients here in Bermuda, we take this time to commend The Government for moving expeditiously on this matter and we look forward to continuing to work with them to assist with ensuring the implementation of a long-term, sustainable regulatory framework regarding medicinal marijuana in Bermuda," Dr Brown added.

Read More About