[Updating + Written by Don Burgess]
Bermuda takes on the Dominican Republic today in one of the most important football games in the island's history.
A victory by Bermuda will likely qualify it for the 2019 Gold Cup and to the Nations League A.
The Gombey Warriors are currently 12th in the standings and have to place in the top 10 to earn the privilege to take part in the Gold Cup.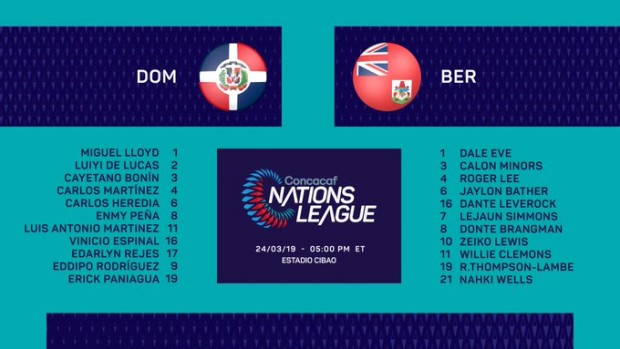 A top-six placing will then see it play regularly against Concacaf's World Cup final qualifiers – Mexico, Honduras, Costa Rica, Panama, United States, and Trinidad and Tobago.
Most of the final qualifying games have been played, and the worst Bermuda can do is place 16th, which would still qualify it for the Nations League B.
The Gombey Warriors sit on six points with victories over Sint Maarten [12-0] and El Salvador [1-0], and a first-round loss to Aruba [1-3]. You can watch the live stream here [costs $1.99] and follow live updates below.
Update 8.30pm: Bermuda recorded an historic 3-1 victory to qualify for the Concacaf Gold Cup!
Tweets by BernewsSports

Read More About