On April 24th five local schools participated in the University of Waterloo's Canadian Team Mathematics Contest [CTMC], which is a fun and challenging team competition for students who enjoy mathematics and problem solving.
The University of Waterloo provide all of the materials for the contest. The University encourages schools to participate onsite in Canada or organize the competition within a school in their own country.
The contest was hosted by Somersfield Academy's MYP mathematics department. All local schools were invited. The schools that that took up the challenge included Somersfield Academy, Mount Saint Agnes, Bermuda High School, Saltus and Warwick Academy.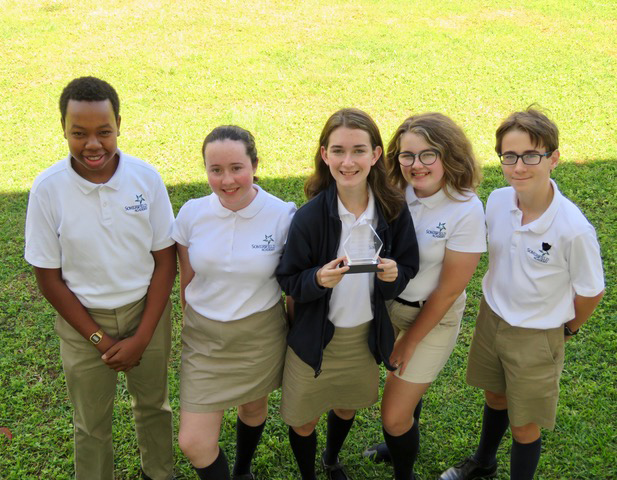 Teams of 6 secondary school students in any combination of grades [from M1 to M5] compete in 3 events: Individual, Team and Relay. During the first 45 minutes of the competition, the members were asked to solve problems individually.
In the second 45 minutes of the contest the team members were able to collaborate. The third part included the relays, where one student's answer to a question was needed by a teammate to solve the next question.
After a total of 2 and a half hours all teams competing had worked extremely hard. There were a multitude of questions ranging from topics such as algebra, geometry, trigonometry and calculus. With varying levels of difficulty students battled and enjoyed the healthy competition.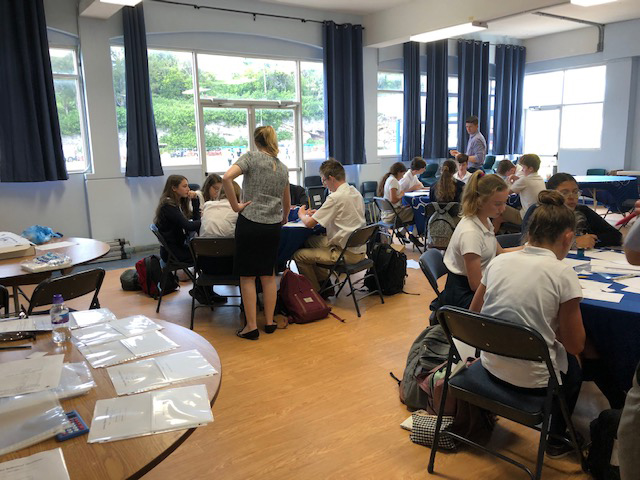 Richard Cunningham Mathematics Teacher at Somersfield Academy said, "It was a fun event enjoyed by everyone, and proved to be a great learning experience for the students. Somersfield hopes to continue to run this team mathematics event next year."
At the end of the event the final standings were as follows:
1st: Somersfield Academy
2nd: Saltus
Joint 3rd: Mount Saint Agnes & Warwick Academy
4th: Bermuda High School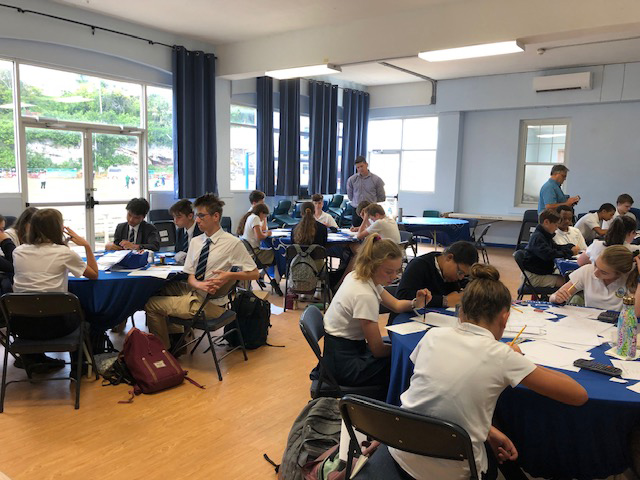 The winning Somersfield team was comprised of:
Kate Tobin [M5 - Captain]
Thibaut Stefani [M4]
Gregg Mwangi [M4]
Aisling Homan [M4]
Bella Crofts [M3]
Odin Heinz [M2]

Read More About