[Written by Don Burgess, who is reporting from Costa Rica]
After I cleared Costa Rican customs, I got my my bags and my first task was to get some cash. Costa Rica's base unit is the Colon, which is named for Cristobol Colon [Christopher Columbus].
I had done my research on the conversion rate prior to arriving, but a slightly harrowing immigration process left me not thinking straight.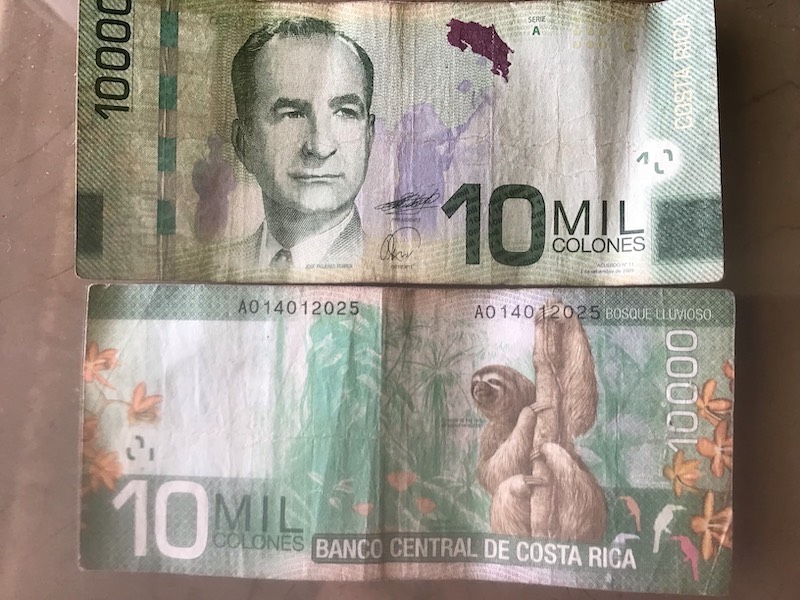 I went to the Scotiabank machine next to the Currency Exchange Counter and punched in that I would like to get 500 Colons. The machine said it could only dispense Colons in amounts of 5,000.
Then I remembered the exchange rate is about one dollar equals around 590 Colons. I had basically asked for .90 cents in my botched transaction.
All I needed was some money for my taxi ride so I put in 20,000 Colons, or 20 Mils in Spanish. That worked out to roughly $33 US dollars, which covered my taxi ride and tip to my hotel.
If you are coming to support Bermuda here, many places take the American dollar so you won't need to convert that many dollars into Colons, but the dollars you do convert into Colons will seem like a lot.
Bermuda's national football team will play their first match in Costa Rica on June 16th when they will take on Haiti, the Gombey Warriors will then play Costa Rica on June 20th in Dallas, and then match up against Nicaragua on June 24th in New Jersey.
Bermuda's team will include Nahki Wells, Dante Leverock, Jonte Smith, Reggie Lambe, Dale Eve, Oliver Jalen Harvey, Calon Minors, Roger Lee, Kacy Milan Butterfield, Jaylon Bather, Lejaun Simmons, Donte Brangman, Chikosi Basden, Zeiko Lewis, Willie Clemons, Jahquil Hill, Osagi Bascome, Cecoy Robinson, Justin Donawa, Wendell Tre Ming, Liam Evans, Marco Warren, and Quinaceo Hunt.

In an effort to provide comprehensive coverage of Bermuda's debut in this highly prestigious regional competition, Bernews will have a dedicated reporter traveling with the team to all the games in order to bring all the latest action and insights of our Gombey Warriors, with the special coverage thanks to the support of Butterfield & Vallis, One Communications, and Bermuda Security Group.

Read More About