Bermudian counselor and yoga teacher Jeneba O'Connor is introducing a holistic program on July 7 titled "The Yoga of 12-Step Recovery [Y12SR]."
A spokesperson said, "In 2016, Jeneba completed a Y12SR leadership training course in the U.S. while working on her master's degree in clinical mental health counseling. Founded by American yoga therapist Nikki Myers, Y12SR uses a mind and body approach to addiction recovery, firstly through the cognitive work of the 12-Step model of AA and NA, and secondly with the physical practice of yoga.
"The integration of both methods creates a unique model that addresses addiction as a physical, mental, and spiritual disease. Given that the word yoga means "union", engaging in the practice helps people with addictive behaviors to reconnect to everything they have disengaged from."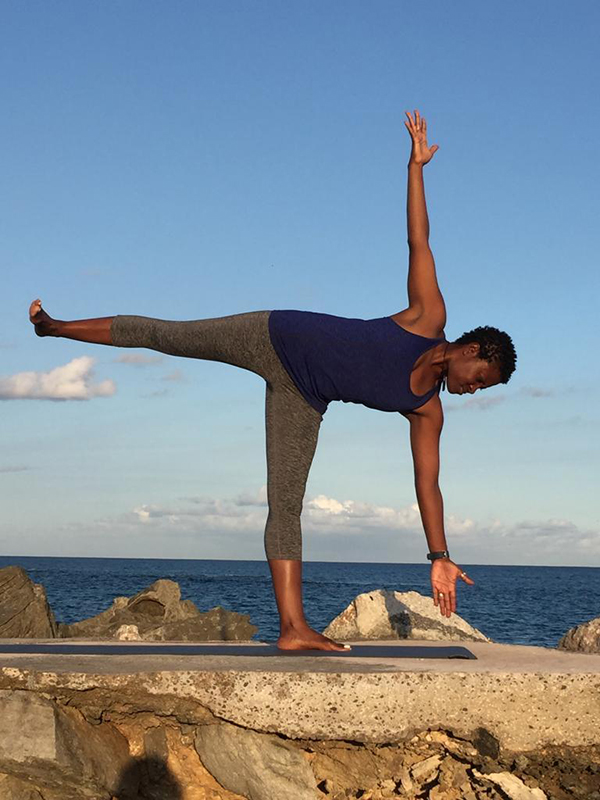 "The Y12SR program offers people in addiction recovery the opportunity to feel what is going on inside their bodies, control unpleasant emotions, and address maladaptive habits. Furthermore, since addiction causes significant trauma at the cellular level, the program emphasizes trauma healing.
"Although talk therapy is beneficial and necessary, it cannot alone release these layers of trauma and stress in the body; however, movement synchronized with the breath can help.
Ms. O'Connor said, "Yoga facilitates trauma healing by stimulating the parasympathetic nervous system, which is responsible for creating a feeling of relaxation and calm in the body. Yoga poses also stimulate the vagus nerve, a cranial nerve that runs down the neck to the thorax and abdomen.
"Its job is to regulate and lower our heart rate." The benefits of yoga for those struggling with addiction include better control of stress, anxiety, depression, insomnia, chronic pain, and cravings. Y12SR provides additional tools to address addictive behaviors; however, it is not a replacement for AA and NA meetings or a sponsor."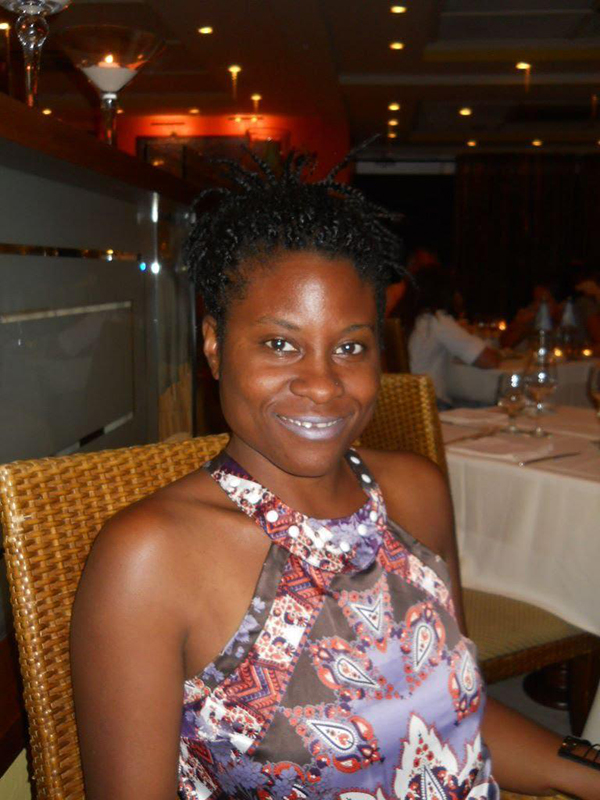 "The 90-minute Y12SR meetings will consist of a sharing circle and a beginners level yoga practice that incorporates breathing techniques and mindfulness meditation. It is is open to all addictive behaviors, such as drug and alcohol misuse, gambling, overeating, and cyber addiction.
"Loved ones of those who are in active addiction or recovery are also welcome in an effort to provide additional support to them. Participants can be assured that they will be offered a safe space to talk, learn, and heal.
"The first Y12SR meeting and yoga practice will take place on Sunday July 7th at Spirit House, 65 Middle Road, Devonshire from 3:00 – 4:30 pm. It will be led by Jeneba and co-facilitated by Gordon Johnson, an experienced helping professional and consultant in the field of addiction.
"Meetings will take place on the first Sunday of each month thereafter. There is no charge; however, participants are welcome to make a monetary donation if they wish. Comfortable clothing is recommended for the yoga practice. For more information and directions to Spirit House, please visit Jeneba's website or email her at jeneba@logic.bm."

Read More About