The Hempel Youth Sailing World Championships continued in Poland, with Campbell Patton flying the Bermuda flag. The Boy's Laser Radial Fleet sailed three races on Tuesday to catch up on their schedule.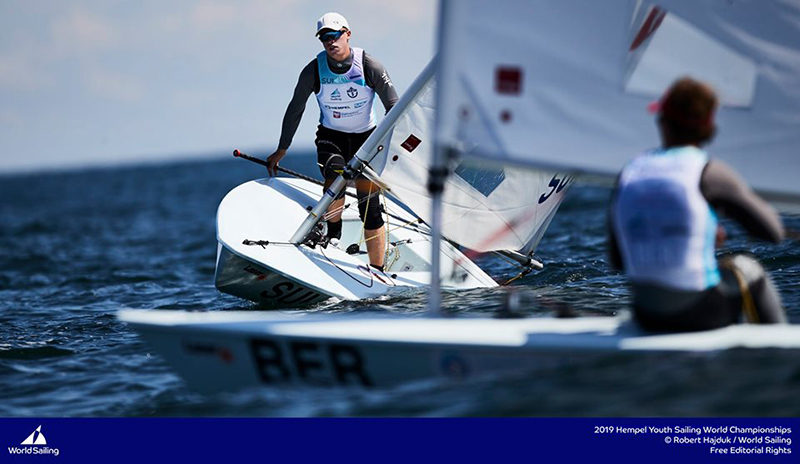 Poland's Tytus Butowski has come to the forefront for the home nation and grabbed the lead in the boy's division. His 3-5-7-[10] score line positions him one point clear of Wonn Kye Lee [SGP] and a further two ahead of Juan Cardozo [ARG], silver medalist from 2018.
Patton ended the day in 23rd place with 100 net points.
Patton finished the recorded back to back 15th place finishes, to go along with a 20th place finish and he closed out with a 34th place finish.

Read More About