Bermuda Health Care Services [BHCS] and Brown Darrell Clinic presented the Cup Match Safe Hands Award this morning [Aug 6] to Somerset Cricket Club reserve player Dalin Richardson.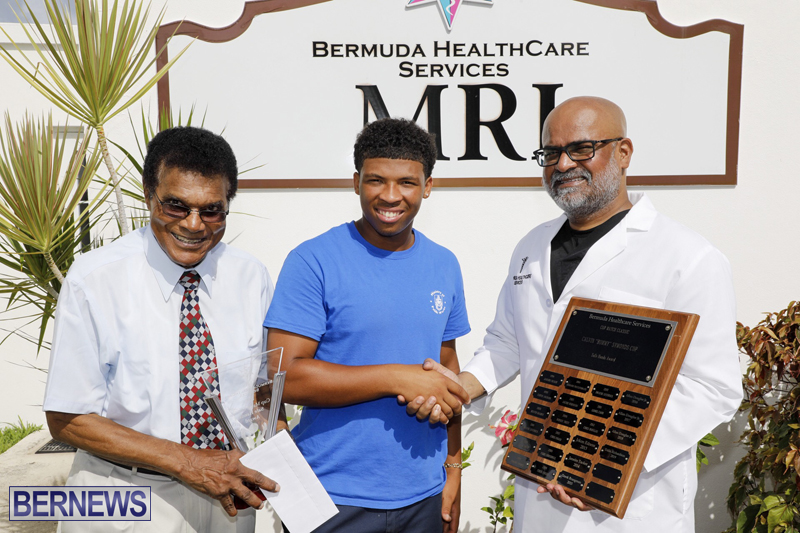 Upon receiving the award, Mr. Richardson said, "I'm not going to lie; when the ball was hit my way, I was a little nervous because prior to Cup Match, I haven't been holding onto all of my catches.
"So when it came, I actually shocked myself and did it for my Nana that unfortunately passed later on that day."
The 4-minute live video replay is below:
Medical Director for BHCS, Dr. Mahesh Reddy said, "The Safe Hands Award was established 1998, with the Calvin "Bummy" Symonds plaque unveiled in 2003 to honor the outstanding cricketer who led St George's to eight victories between 1961 and 1969."
Former St. George's Cricket Club player Dennis Wainwright joined Dr. Reddy who presented Richardson with a check and the Calvin "Bummy" Symonds plaque.

Read More About