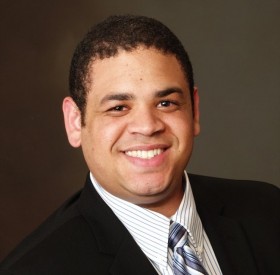 A doctor in the US with strong family connections to Bermuda has just received his American Board Certification in Otolaryngology. Otolaryngologists, also known Ear, Nose & Throat doctors, specialise in disorders of the head and neck ranging from hearing loss to cancer.
Kiley Trott, MD is the son of Drs Ashley and Andrea Trott of Whitehouse Station, New Jersey and the grandson of Edward and Patricia Trott of Warwick and the late Charlotte Steede of St George's. Dr. Trott attended Stanford University, graduating with a degree in Biological Sciences.
He received his qualification as a Medical Doctor from the College of Physicians and Surgeons of Columbia University in New York City. He then completed his residency training in Otolaryngology – Head and Neck Surgery at Thomas Jefferson University in Philadelphia, followed by a fellowship in Pediatric Otolaryngology at the Children's Hospital of Wisconsin.
Dr. Trott is now an Assistant Professor of Pediatric Otolaryngology at Yale New Haven Children's Hospital in the Department of Surgery. His clinical interests include the full spectrum of pediatric otolaryngology including hearing loss, snoring, ear infections, vascular anomalies, head and neck masses, and sinus surgery.
Dr. Trott has research interests within the field of Pediatric Otolaryngology and Medical Education. Recent projects have included a review of head and neck malignancies in a rare congenital syndrome, statistical review of salivary gland diagnostics, and development of a video library for surgical training videos. Dr Trott is currently seeing both pediatric and adolescent patients at the Pediatric Specialty Clinic at Yale New Haven Hospital in New Haven and the Park Avenue Medical Center in Trumbull, Connecticut.

Read More About
Category: All