Gina Swainson
The only Bermudian in history to win a major beauty pageant title, Gina Ann Cassandra Swainson won the Miss World Pageant held in the UK on November 15 1979.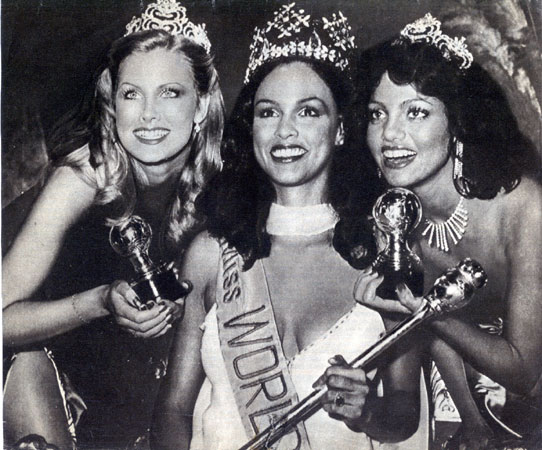 Also notable as one of the few pageant contestants from around the world to place extremely well in both world pageants, Gina also placed 2nd in the Miss Universe 1979 Pageant held in Australia. This pageant was notable on another level, as immediately after the winner was crowned the stage collapsed, resulting in injuries to a few contestants.
Gina was 21 years old when she won the Miss World, standing 5ft 9" with measurements of 36-24-36.
Beating a field of 69 international beauty queens, Gina received $10,750 in prize money and a guaranteed $32,250 for a year's work contract.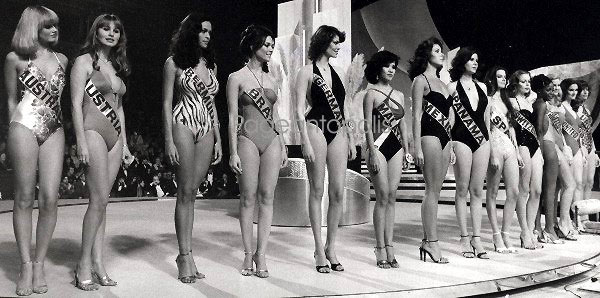 "I was very tense before the competition," she told reporters. "I wanted to win, but did not think I had a chance." She went on to say she was "very happy and honored and this is an honor for my country."
Gina is reported as saying one of the first things she wanted to do after winning the title was to telephone her mother, who was in hospital in Bermuda waiting to undergo surgery. "I know (the Miss World title) is going to cheer her up," she said.
Then Premier David Gibbons is quoted by the Royal Gazette [Nov 17, 1979] as saying:
It's the most fabulous news I've heard for many years. Absolutely fantastic, I shall send a cable off to congratulate her as soon as possible. And we shall certainty be having a reception for her at Camden when she returns.
Born in 1958 in Bermuda, Gina married Port o' Call restaurant Maitre d' Mr. Peter Jovetic in the early 1990's, and became Gina Swainson-Jovetic. In 1993, Gina opened her own business 'Gina of Bermuda' [now defunct] in the Emporium Building in Front Street, Hamilton selling a range of makeup. She later went on to move to Britain, where she now resides.
Click all images to enlarge:
90 second video of Gina being announced and crowned Miss World 1979. We apologize for the low quality! -

Click here to return to the full list of Bermudian Profiles, or click here to read about other Miss Bermuda winners.