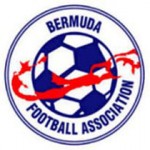 Football referee Wendy Woodley has been "relieved of her duties" effective immediately.
The Executive Council of the Bermuda Football Association say they have "considered Wendy's role in a recent match that has given rise for concern regarding her performances."
The BFA continued on to say that Ms. Woodley's "actions contributed to bringing the game into disrepute and that referees must be held to the same standards expected of players and team officials".
They did not elaborate more, but assumptions have been made that her recent decision to abandon a match may be a factor.
Ms. Woodley was criticized for her decision to stop a football match between BAA and St. David's Warriors on January 19, 2010, after a plastic bottle was thrown on the playing field.
The initial investigation by the BFA concluded the bottle was thrown by a St. David's supporter. Bermuda international cricketer Lionel Cann was alleged to have been involved in the incident, a charge he unequivocally denied.  The points were awarded to BAA despite the fact that the game was almost finished, and St. Davids was leading 4-0.
Clearly, the East End team did not take this well, and appealed the decision which resulted in them being awarded a replay.
Whether the "bottle throwing" incident contributed to Ms. Woodley's suspension is not confirmed, the BFA does not state exactly why she was "relieved of her duties".
The BFA finishes off the statement about Ms. Woodley by saying:
The Council wishes to acknowledge Wendy's commitment to refereeing especially during these challenging times when others would rather criticize then become a referee. It is the hopes of the Executive Council that Wendy will continue working on various aspects of refereeing during her time off so that she may return ready to officiate next season.
Read More About