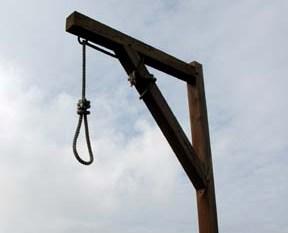 Following the recent spate of shootings, talk of bringing back the death penalty has surfaced quite a lot amongst locals.
Any talk of bringing executions back is hypothetical…as we cannot institute the death penalty as long as we remain a British Territory.
Irrespective of what political party is in power, Bermuda cannot legally have a death penalty law, let alone actually execute anyone, unless we go fully independent.
A referendum on independence was held on August 16, 1995. Over 58% of the electorate took part in the referendum, with over 73% of Bermudians voting against independence.
The death penalty in Britain was last used in 1964, abolished for all but treason and piracy in 1965, and abolished for all crimes in 1998. The death penalty was maintained across many of Britain's overseas territories, and the British Foreign Office pledged to abolish it across all British territories.
In 1991, the British government abolished capital punishment for murder by Order in Council in terrorities including Anguilla, British Virgin Islands, Caymans, Montserrat and the Turks & Caicos Islands. Bermuda was not included as our increased autonomy prevented the UK from doing so.
In a 1999 white paper on Overseas Territories by the British Foreign and Commonwealth Affairs they stated:
The only Overseas Territory which has retained the death penalty for murder is Bermuda, though the last time it was carried out there was in 1977 [twice].

Since then, of a small number of death sentences handed down for premeditated murder, only one was not reduced on appeal to a lesser conviction not carrying the death penalty; and that case was subsequently commuted to life imprisonment.

We have raised our concerns with the Government of Bermuda about the continuing existence of capital punishment for murder.

We hope that the Bermuda legislature will take early steps towards removing this punishment from the statute book.

Bermuda's degree of constitutional autonomy prevents us from imposing the abolition of the death penalty there by Order in Council.

But if local action is not taken, we will consider whether to impose abolition by means of an Act of Parliament.

We also expect all Overseas Territories to remove capital punishment for treason and piracy from their statute books
As a result, in December 1999 the Bermudian government introduced domestic legislation making capital punishment after an eight-hour debate in the House of Assembly, and a vote so narrow that the chairman had to use his casting vote to decide the issue.
Bermuda holds the dubious distinction of having carried out the last executions under British rule worldwide.
"Buck" Burrows confessed to shooting and killing Governor Sir Richard Sharples and his ADC Captain Hugh Sayers. Larry Tacklyn was was convicted of the Shopping Centre killings carried out 6 months earlier.
In April 1976 they were both sentenced to death, and were hung during the early hours of December 1st 1977 within the walls of Casemates Prison and laid to rest in unmarked graves. Days of rioting followed…
Burrows and Tacklyn were the last people executed under British rule worldwide, and unless the law undergoes drastic change, could remain so as the British Government's position is that the death penalty is inhumane.
Read More About