At this moment police are on the scene of St Monica's Mission Road in Pembroke [colloquially known as 42nd], after receiving reports of gunshots heard in the area shortly after midnight. This morning police could be seen searching the area, closely examining the sidewalk.
A police spokesman tells us the area was cleared after the initial report, and that at this junction no one has arrived at any emergency outlets/hospital with any gun related injuries.
Update 2pm: Police release an official statement saying:
Around 12:20am today (Saturday), Police received reports of gunshots in the St. Monica's Road/The Glebe Road, Pembroke area.

Officers attended the scene quickly and made a thorough search of the vicinity including speaking with area residents. This area is one of several that Police regularly conduct high visibility patrols in and will continue to do so.

Around 6:30am today (Saturday), Police returned to the area to continue their search, including officers from the Forensic Support Unit. Forensic evidence found suggested that a firearm had been discharged; however no one has reported being injured. An investigation into this matter is underway.
-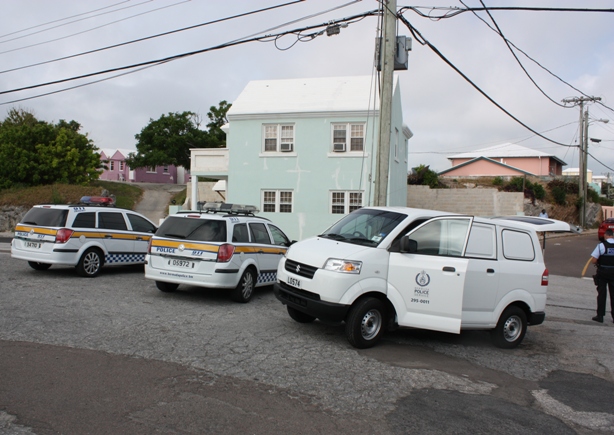 -
Unofficial and unconfirmed reports we have indicate that three shots were fired, and that no one was hurt. Bernews has received conflicting reports surrounding other aspects of the incident, and we hope to achieve clarification and update later today.
The police had three vehicles on the scene, two marked cars and one forensic support vehicle, along with approximately half a dozen officers.
-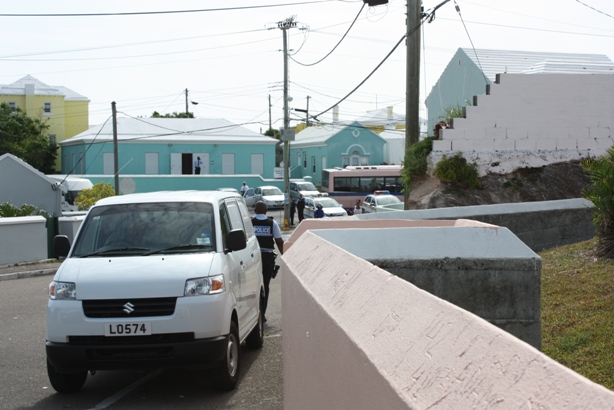 -
The Police are appealing for anyone with any information relating to this incident to contact them at 295-0011. You can also send anonymous tips about this, or any incidents, via crimestoppers.bm or the confidential CrimeStoppers hotline on 1 800 623 8477.
-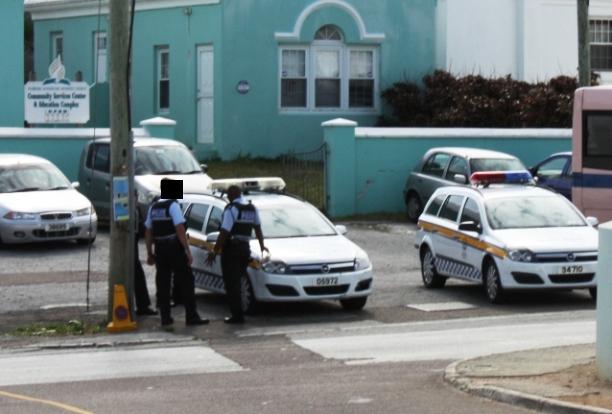 -
In a sad coincidence, the family of Kenwandee "Wheels" Robinson, who was fatally shot exactly one year today, had set up a tribute to him in the area, with the planned remembrance gathering being somewhat marred by this incident.
Read More About