The Fairmont Southampton hosted Bermuda's first ever tweetup tonight [June 9], with prize giveways including a stay for two, dinner, breakfast, spa gift certificates and more. A 'tweetup' is a meeting of people who use the popular microblogging site Twitter, and during the get together handles, also called screennames, were used.
The catch was – all prizes were instantly available, meaning 'Tweeps' [as people on Twitter are called] got to instantly take advantage of their prizes.
The grand prize winner was @rennah, pictured below, who lucked out and will be spending tonight in an Oceanview room, complete with complimentary dinner and breakfast for two.
-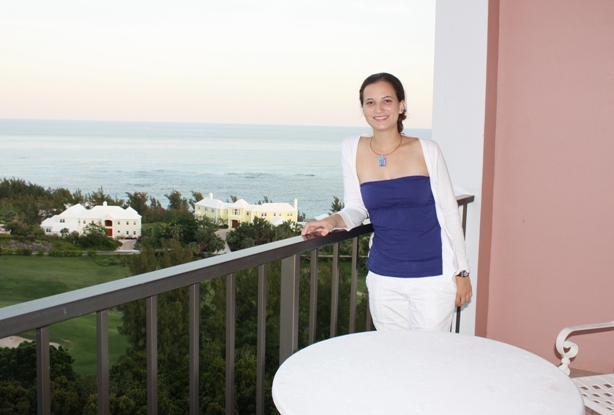 -
The event was mostly attended by females, and in a stroke of coincidence that had the female attendees somewhat both amused and disappointed, two males won both the spa gift certificates. Both gentlemen were good sports, and even allowed us to traipse into Willow Stream Spa and take photos of them mid-treatment.
Below is @playful01 having a pedicure:
-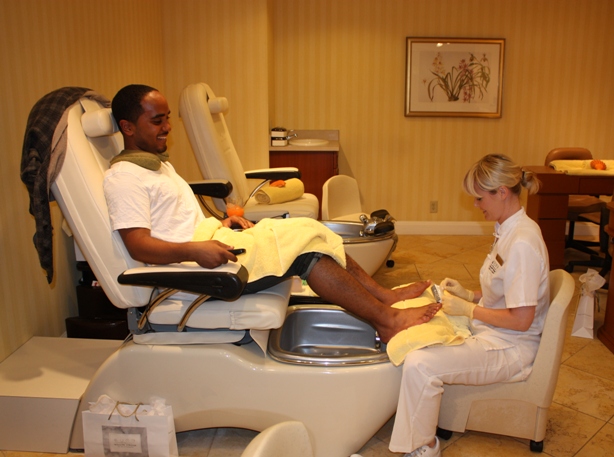 -
And @Rekcutrev during his manicure, which was his first.
-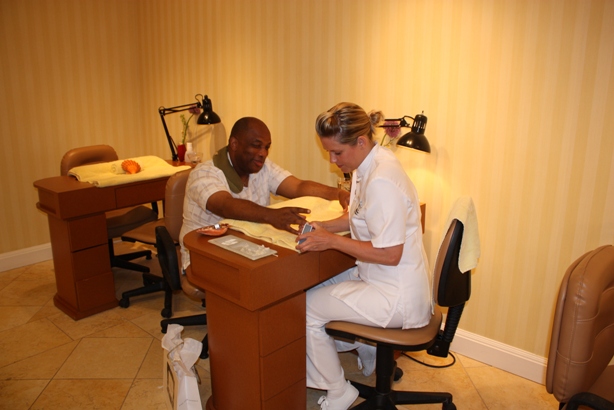 -
Other prizes given out included a tote bag, beach towel, dinner for two and a golf prize. With an open bar, and free hors d'oeuvres on offer, the event was enjoyed by all. For a list of Bermudians on Twitter see here.
Click to enlarge images:

Read More About