Saying that they are "introducing a richer photo experience," Twitter announced today [Dec 7] that they will no longer crop images into a 2:1 ratio but instead show them at full size, and the change is now visible on timelines.
In a post on their blog, the company said, "While Twitter began as an all-text platform, rich media has become essential to the experience. Some of the best moments on Twitter are when you see the world through someone else's eyes.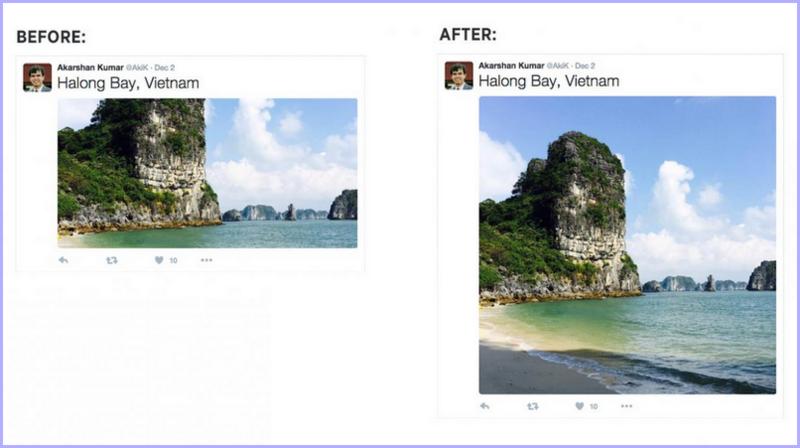 "Astronaut Scott Kelly's awe-inspiring #YearInSpace, actress Julia Louis-Dreyfus onstage at the Emmys, Brian Dickinson's solo summit of Mt. Everest — these photos bring us right into the moment.
"This is why we're constantly refining Twitter's media experience — for example, we launched autoplaying video earlier this year, and designed Moments around visual media.
"Starting today, we're making your twitter.com timeline more immersive by uncropping photos, so you can experience and present them as they were meant to be viewed."

Read More About
Category: All, technology