A Bermudian athlete has been invited to part of prestigious sporting team after impressing with a gold medal winning long jump performance at the 2010 CAC Games.
Tyrone Smith, the Bermuda National Record holder, has been invited to be part of the America's Cup team for an international track and field competition which will be held next month in Croatia. There will be four teams representing geographical regions: Americas, Africa, Asia/Pacific, and Europe. Two entrants from each event are allowed, and the first place prize money is $30,000, trickling down to $1,000 for 8th place.
Bermuda Track and Field President Donna Watson said "This event is similar to the World Cup Soccer where the best in the world is invited to compete in the Continental Cup."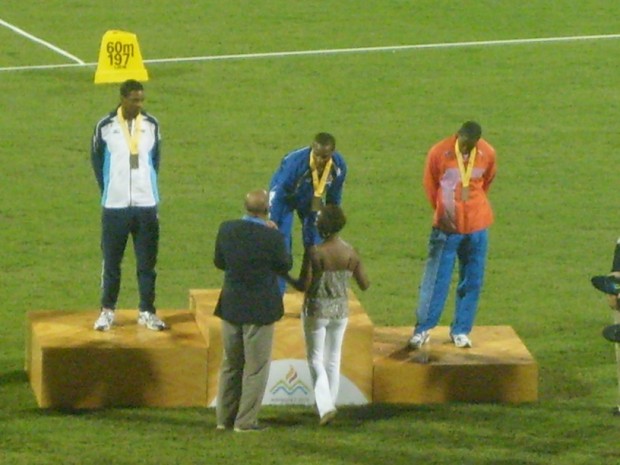 Mr Smith won Bermuda's only gold medal at the 2010 Central American & Caribbean Games [CAC] in Puerto Rico, leaping 8.22 metres to take top honours in the long jump. His gold medal win was notable in that it was the second ever gold medal for Bermuda in the history of the CAC Games. He is pictured above receiving his medal.
Read More About