In something many locals will be pleased to hear, the Causeway is now open and has been deemed structurally safe. The EMO has advised the public that as of 3pm today [Sept 20], the bridge is open to the public.
Government says "After a thorough structural examination by Works and Engineering teams, the Minister of Labour, Home Affairs, Sen. The Hon. Lt. Col. David Burch, deemed the Causeway safe enough to resume service. Temporary traffic lights have also been installed to help manage the flow of traffic over the Causeway."
The Causeway, the bridge leading to Bermuda's only airport, was closed at 10.15am yesterday [Seopt 19] after the Bermuda Weather Service reported the threat of tornadic activity at the East End due to Hurricane Igor. The photo below shows the barricades: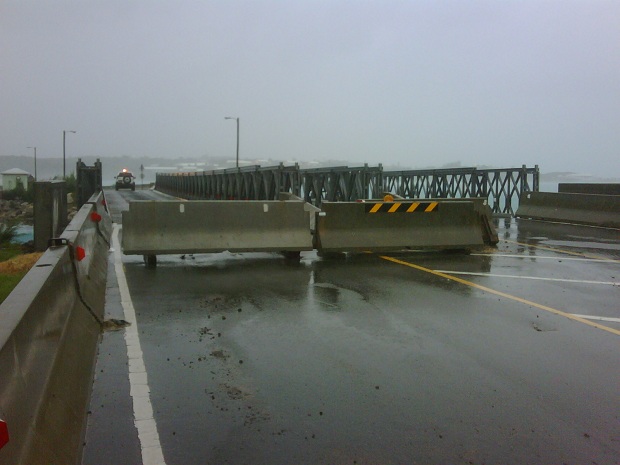 The Causeway is pictured below last night getting pounded with waves: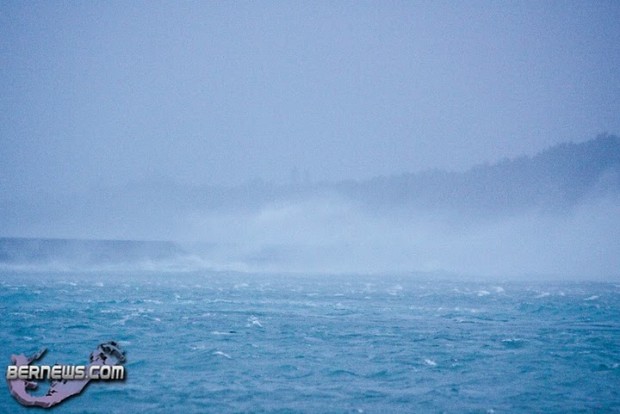 The Causeway was a particular source of concern to many locals due to the severe battering it took during Hurricane Fabian. Seven years ago Fabian made a direct hit on Bermuda, tragically claiming the lives of four people who were swept off the Causeway. Prior to that, Bermuda had not suffeered a fatality from hurricanes since 1926.
Read More About