Part of Bermuda's normal hurricane preparation is to clear away anything that can blow around, and today the long lines visible at the Tynes Bay Incinerator show Bermudians are clearing out for the onset of Hurricane Igor.
Long lines were visible this morning [Sept 18], with what appeared to be at least a fifteen minute wait in a long line of traffic. For our readers overseas, Tynes Bay is the only official location on the island for residential trash disposal.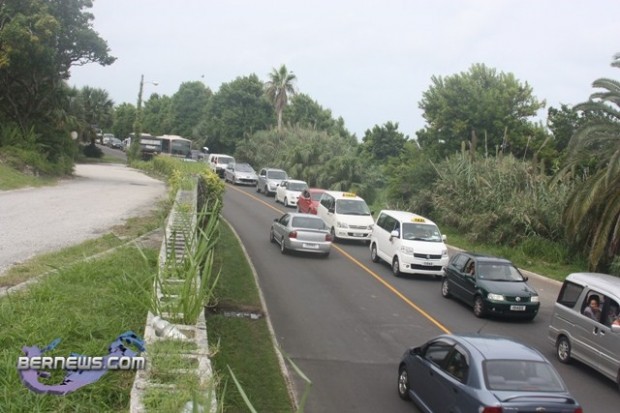 Government says "Currently, the public can take waste directly to the Tynes Bay Public Drop-off Facility on Palmetto Road which will remain open until 7:00 p.m. on Saturday, 18th September, 2010. The Public Drop Off will be closed on Sunday, 19th September, 2010."
As is the Bermuda way, community sense prevails and everyone appears even tempered. Some people are carrying their stuff 100 to 200 yards on foot; no sign of frustrations; and the Tyne's Bay crew are lending a helping hand with traffic direction and even carrying some bags of trash. Single people, families, seniors, male, female, everybody is in the line.
We will continue to bring you coverage as Igor approaches, and for our previous posts on the storm click here.
Read More About