In a nod to the severity of what we are facing from incoming Hurricane Igor, the international media has descended upon our 21sq miles, and amongst them is Jim Cantore, considered a superstar in the "weather world." Mr. Cantore is best known for his live field coverage of major weather events for The Weather Channel [TWC] including Hurricanes Ike, Gustav, Katrina, Rita, Andrew, Floyd, Mitch, Bonnie and now Igor.
Mr Cantore and a Weather Channel cameraman are pictured below, taken today at Elbow: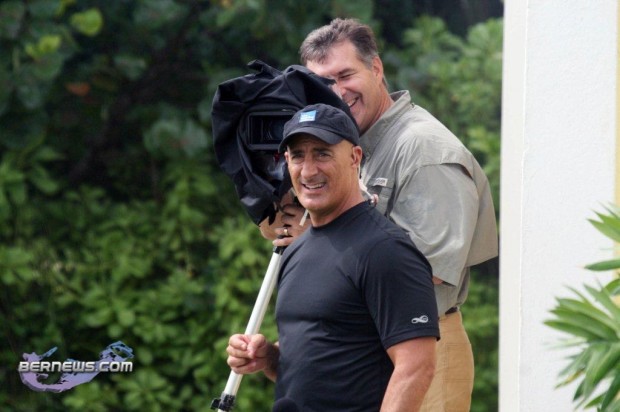 Mr Cantore and crew are reporting from the Elbow Beach Hotel in Paget. We met up with the meteorologist at noon today [Sept 17] and he, like our own experts, predicts a severe battering will be coming our way. He says we will be facing tropical storm force winds for 36-40 hours, and hurricane force winds for around 12 hours, with the worst coming overnight on Sunday. He said it will likely be the "worst hit we have ever seen."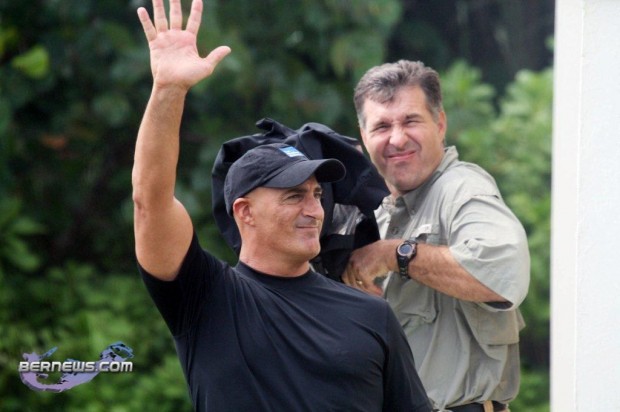 We asked him what he thought of our preparation so far, he said he thinks our mood seems upbeat, we seem to be taking it seriously and noted our concrete homes.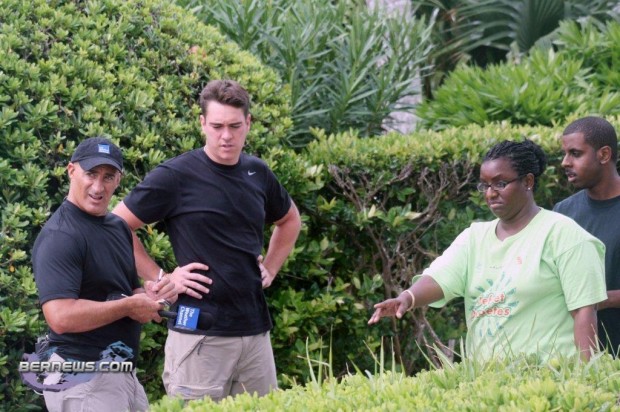 Aside from live reporting for TWC, Mr. Cantore also serves as the narrator on the TWC series Storm Stories, and occasionally fills in for Al Roker on The Today Show. Mr Cantore, who has a B.S. in Meteorology from Lyndon State College. is appearing frequently on TWC, reporting from Bermuda. TWC can be seen on CableVision channel 23 and WOW 132.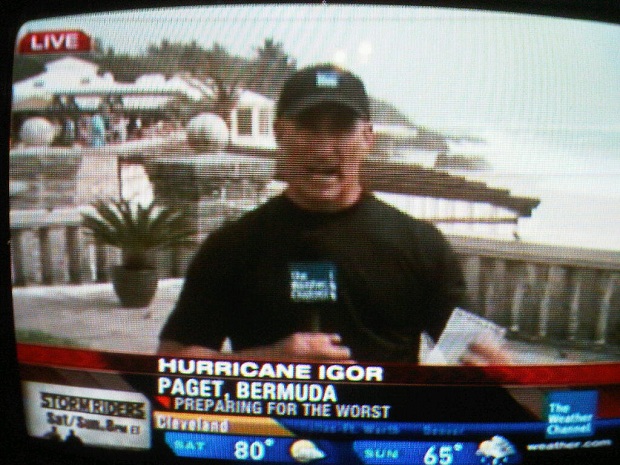 We will continue to bring you coverage as Igor approaches, and for our previous posts on the storm click here.
Read More About