A further nine Digicel Bermuda staff members graduated from the 'Digicel Leadership Institute' after seven months of study in the programme designed by the local management team of Digicel. The total number of DLI graduates is now at twenty-three, many of which have been promoted to higher positions within Digicel since their completion of the programme.
The course requires a minimum of 27 hours of course work which are mostly provided by the senior management team of Digicel on topics such as public speaking, leadership and customer service. This year's graduates attended courses starting from November 2009 until April 2010. Apart from coursework, participants were required to work on a project which was presented to the management team for actual implementation consideration. The winning presentation this year proposed implementing a staff lunch programme to help employees eat healthier and more affordably.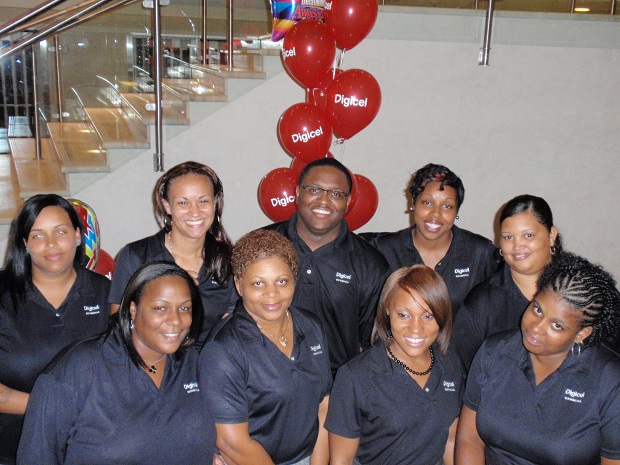 Graduates are from all departments in the company ranging from Technical, Finance, Human Resources, Sales, Marketing and Customer Care. All participants learned about each department in the company and its respective role. Digicel Bermuda CEO, Wayne Caines, and all departmental Directors personally administered classes by providing an in depth view of their departments and operations.
External experts were also sourced to contribute to the programme. This year, Derek Smith from the Bermuda Careers Centre conducted a course on Exemplary Customer Service and Business Etiquette.
Says Wayne Caines, "I am very proud of and commend the nine employees that dedicated their personal time to stay after regular hours to further their learning of the telecommunication industry and of our very own dynamic company through our Digicel Leadership Institute. The entrepreneurial nature of this company and the enthusiasm of the employees to grow professionally explains why Digicel Bermuda was voted the 8th best place to work in Bermuda this year. In addition to local training opportunities we continually send our staff overseas to take part in Digicel Group training programmes such as 'Digicel DNA' and the 'Digicel E-MBA.' The management team of Digicel has high expectations for the graduates and we hope to see them advance their careers at Digicel."
Read More About