[Updated with video] Skipper and Kristina Ingham put on dominating performances at The World Karate Organization Championships held over the weekend in Brantford, Ontario, claiming 1st and 2nd place.
80-year-old Frederick "Skipper" Ingham, who was the oldest competitor in the entire event, placed second in forms for men fifth degree black belt and above.
One of Bermuda's most enduring athletes, the veteran was invited to perform a demonstration during the finals and received a standing ovation from the thrilled crowd. He is pictured on the right: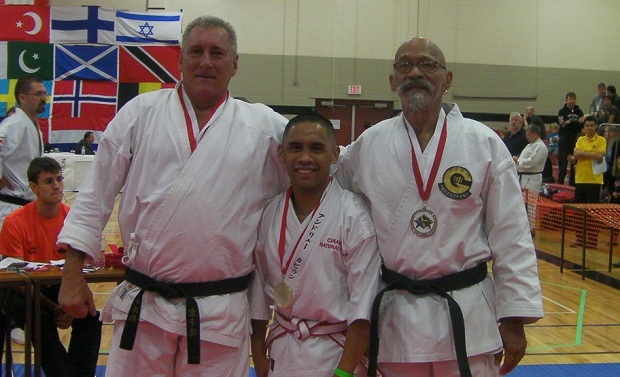 Not to be outdone, his wife Kristina Ingham placed first in forms for women third degree black belt and above; she also competed in weapons but did not place. Gladwin Phillips acted as a judge for point sparring.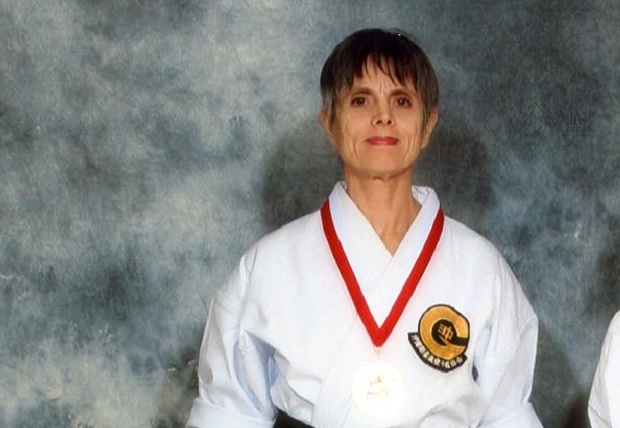 Over 1,000 competitors took part in the championships, coming from all over the world including Canada, Brazil, Argentina, Italy, England, Spain, France, Kenya, India, Lebanon, Pakistan, Trinidad and the United States.
The island's martial artists have been in top form lately, bringing home a number of international wins. Earlier this month Bermuda captured three medals at the Pan American Wushu Championships in Argentina and last month local athletes won five medals at the IAMA Taekwondo World Championships in Michigan.
Read More About